Saturn Activities from Term 1 and 2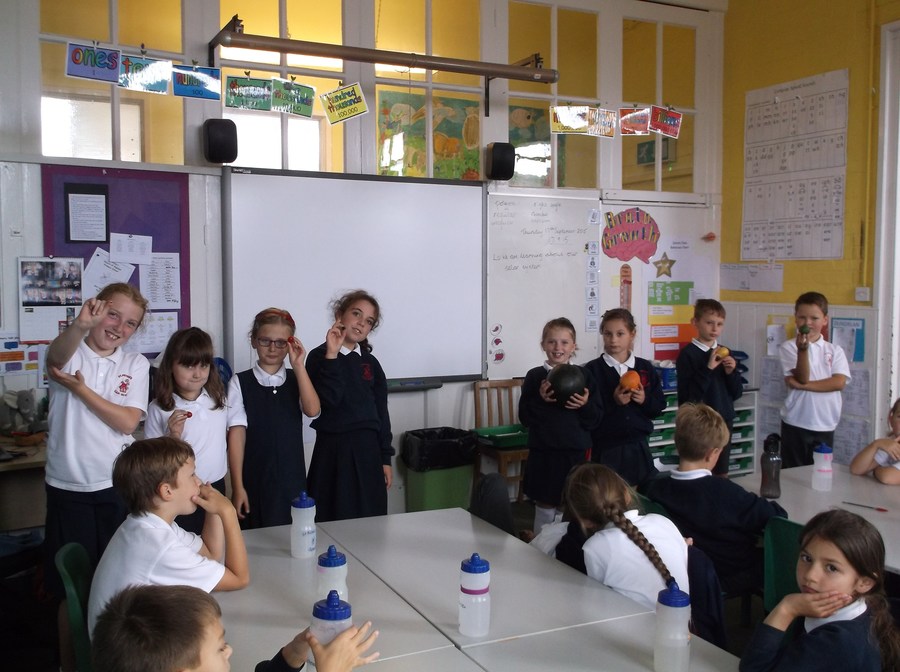 Saturn class has been learning about the Earth and Space. We used different sized fruits to represent the planets in our solar system.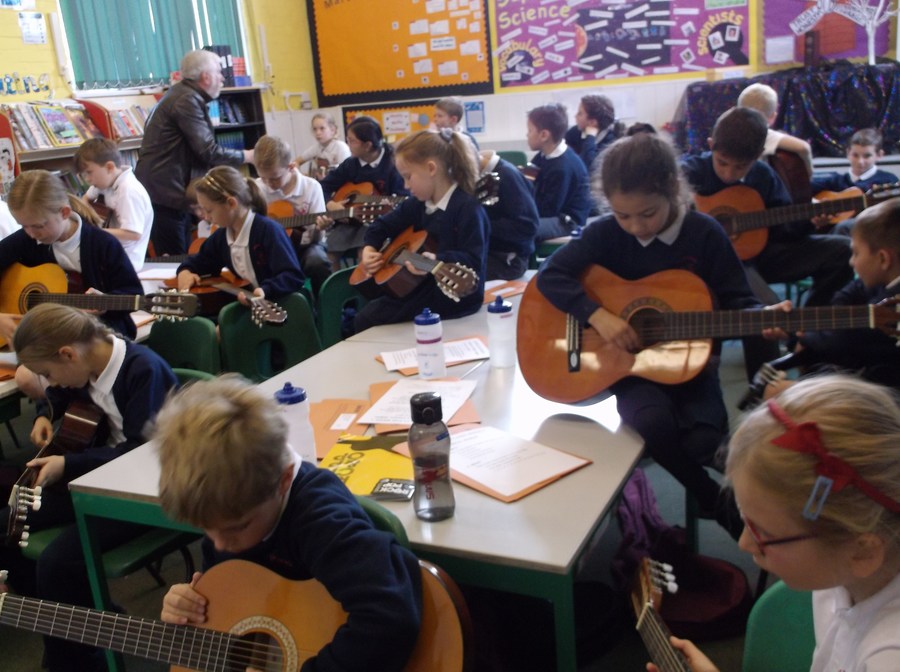 Saturn Class have been learning to play the guitar.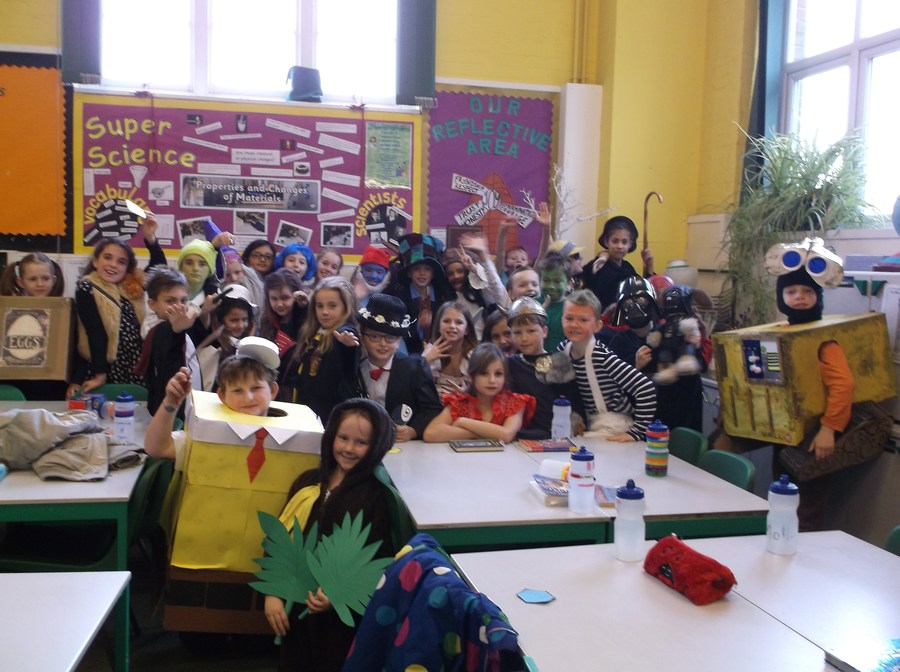 Saturn Class came as film characters for Children in Need.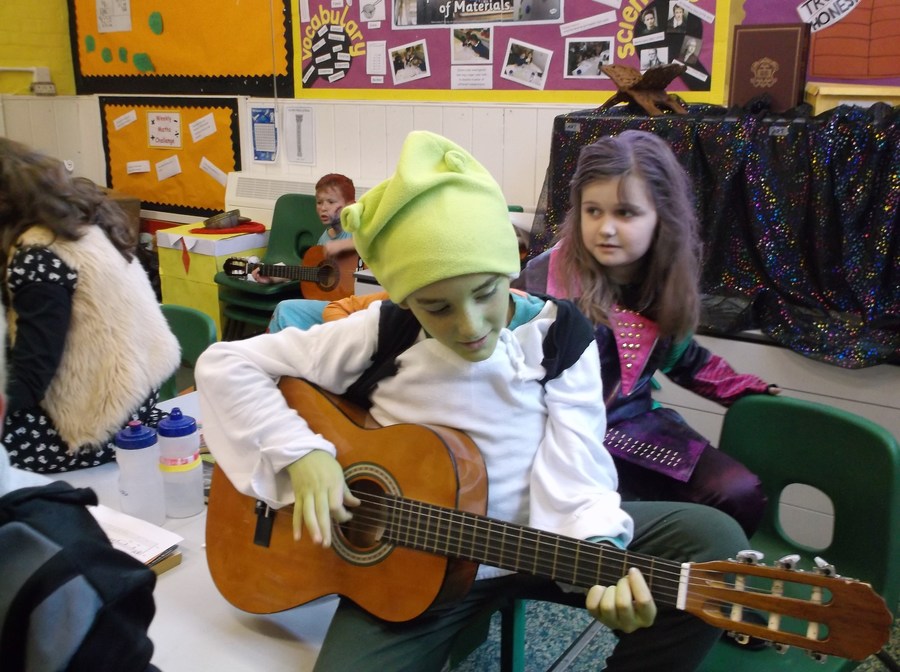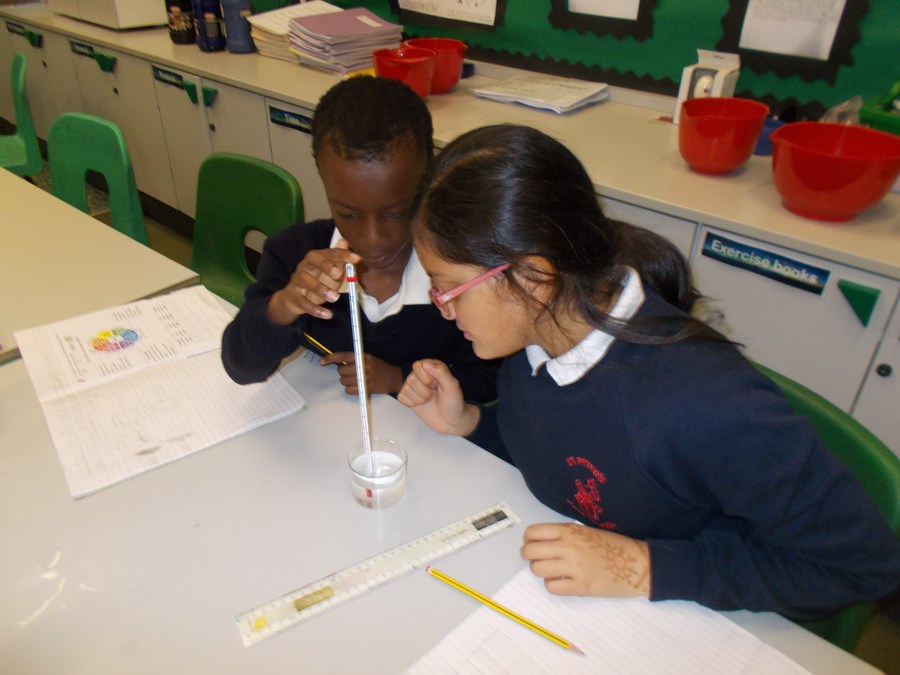 Saturn Class investigated the affect that the temperature of water has on the speed with which a sugar cube dissolves.