Book Week
From Monday 5th October to Friday 9th, it was book week at St Peter's School. During this classes looked at books by the author David Wiesner.
Here is Jupiter Class hard at work on their book, Tuesday.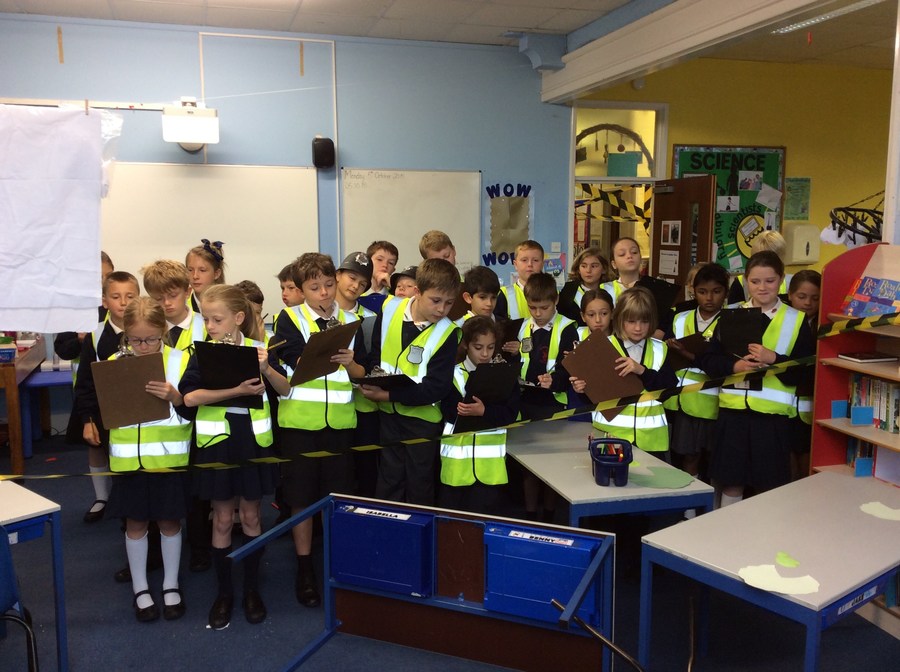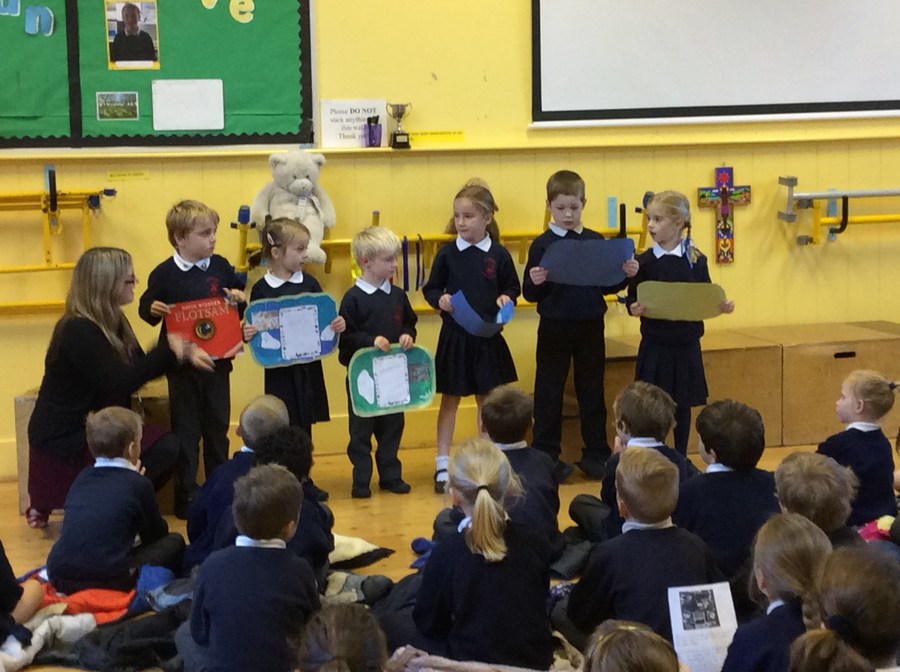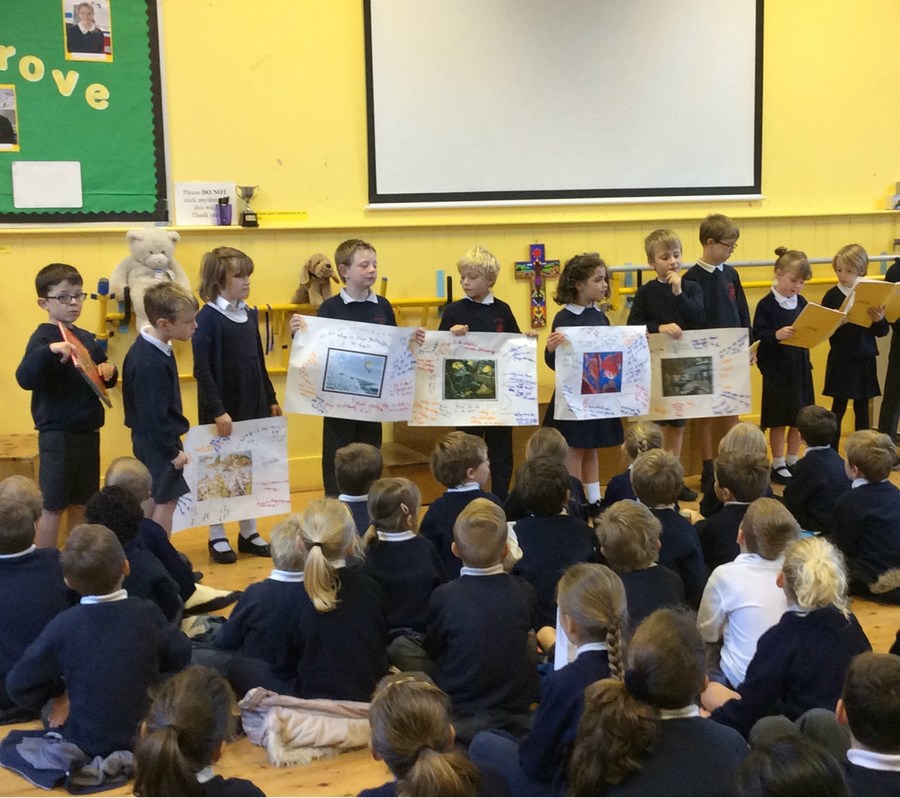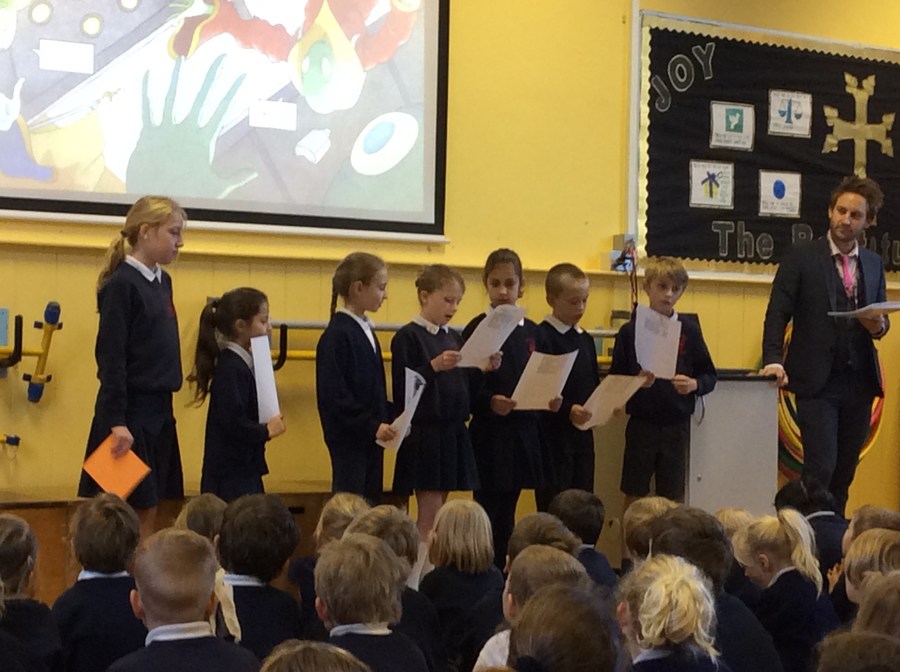 Here are some pictures from our Friday assembly celebrating the work we did during the week. Pluto Class and Earth Class had fun reading Flotsam. Saturn Class read Mr Wuffles, whilst Jupiter Class read Tuesday.