Year 5/6 Pentathlon

On Wednesday 25th May eighteen children from Year 5 and 6 went to the St Mark's Recreation Ground to take part in the annual Tunbridge Wells Primary Schools Pentathlon. Over the afternoon the children competed in standing long jump; hop, step and jump; javelin; shot putt and 60m sprint.
The children earned points during the event and when the results were announced at the end, we were all very excited to come fifth out of the 12 schools participating! Well done everyone!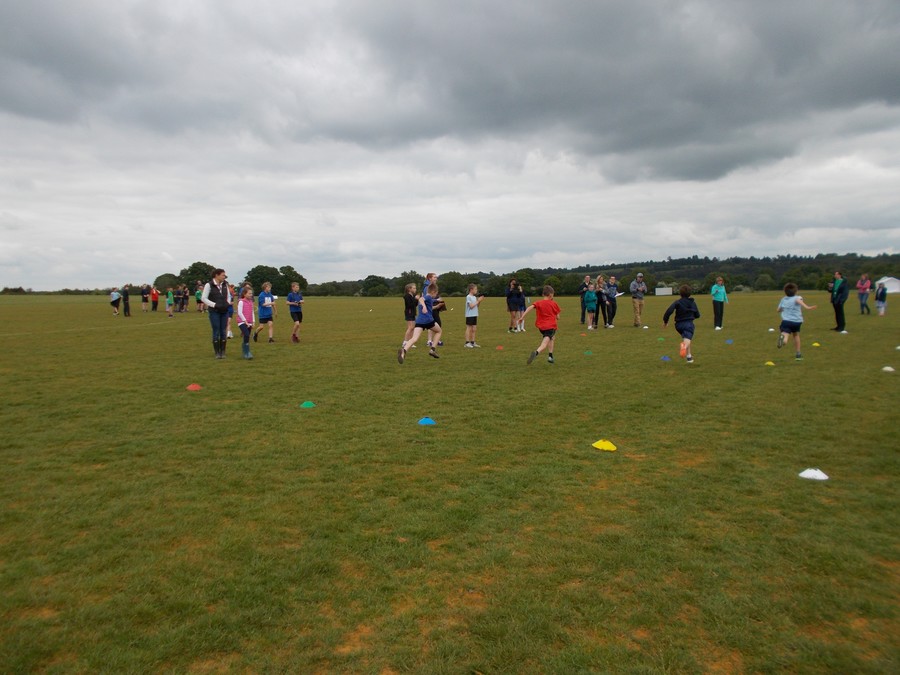 There were some great throws, jumps and runs completed by lots of the competitors but a particular special mention must go to Alfie Komeyli, Ross McNair and Ben Wilkes who both were awarded a Standard V award for their events. In order to achieve this Alfie threw the javelin more than 16m; Ross jumped further than 1.95m and Ben hopped, stepped and jumped further than 5.6m!