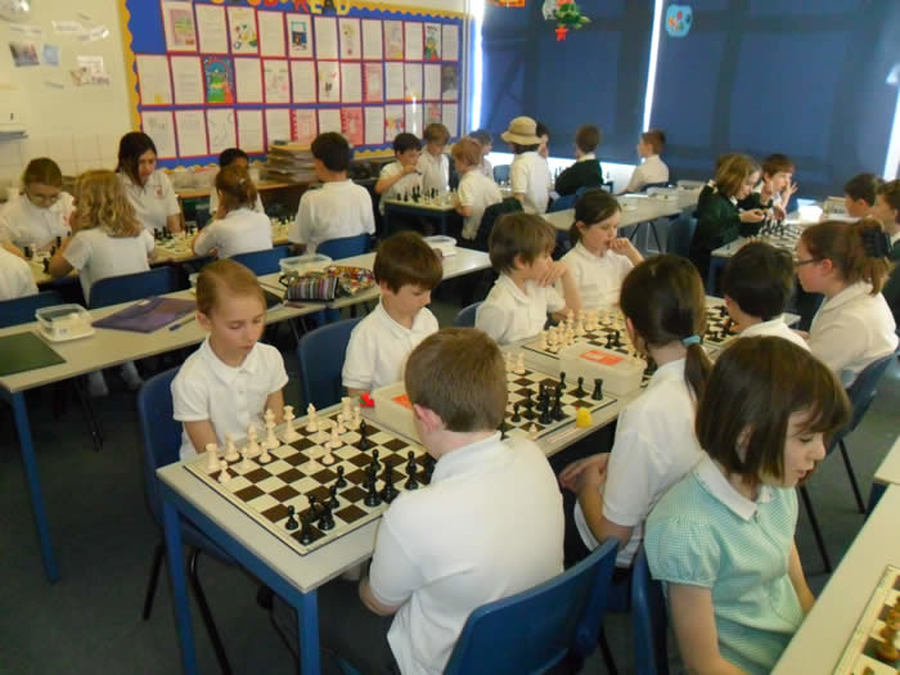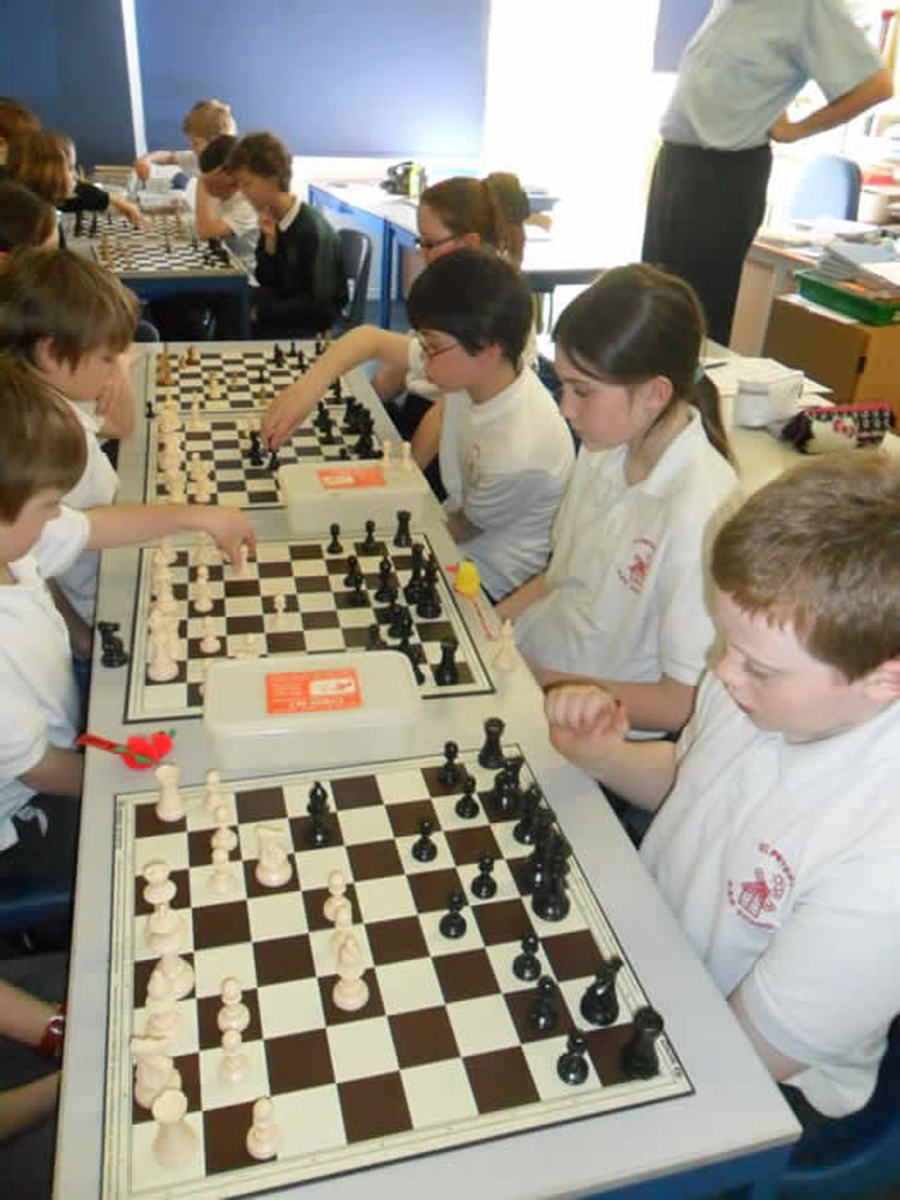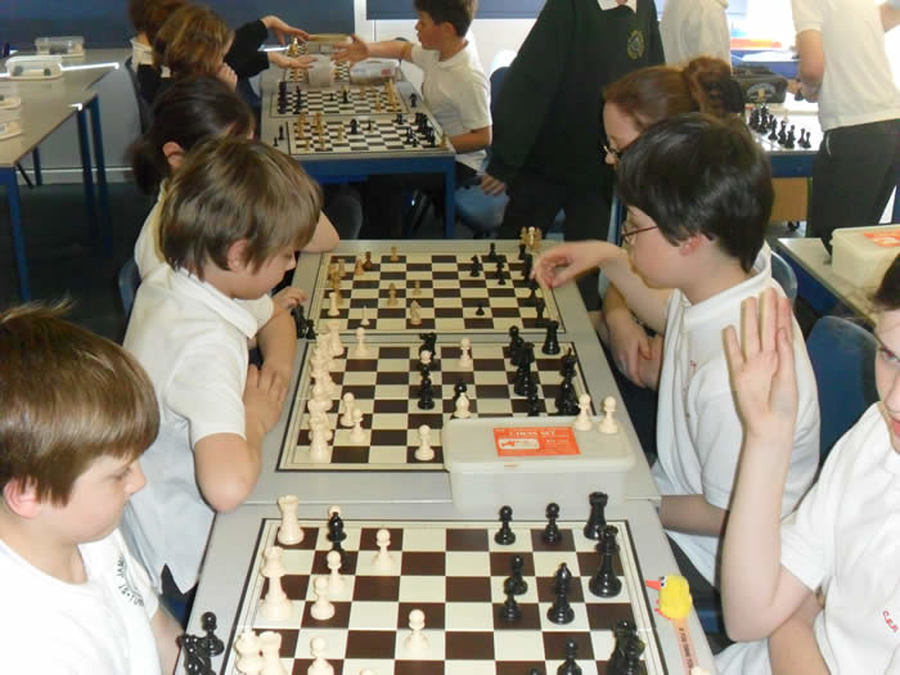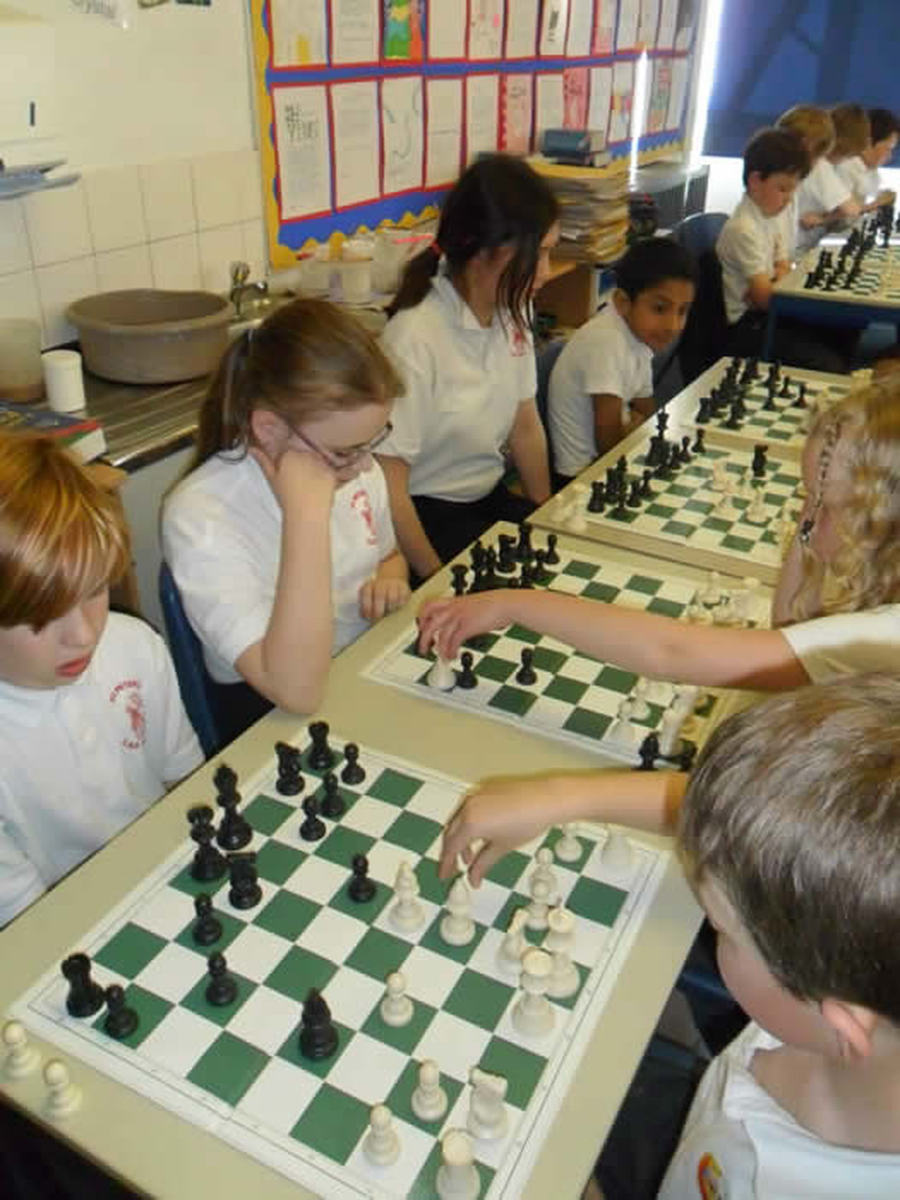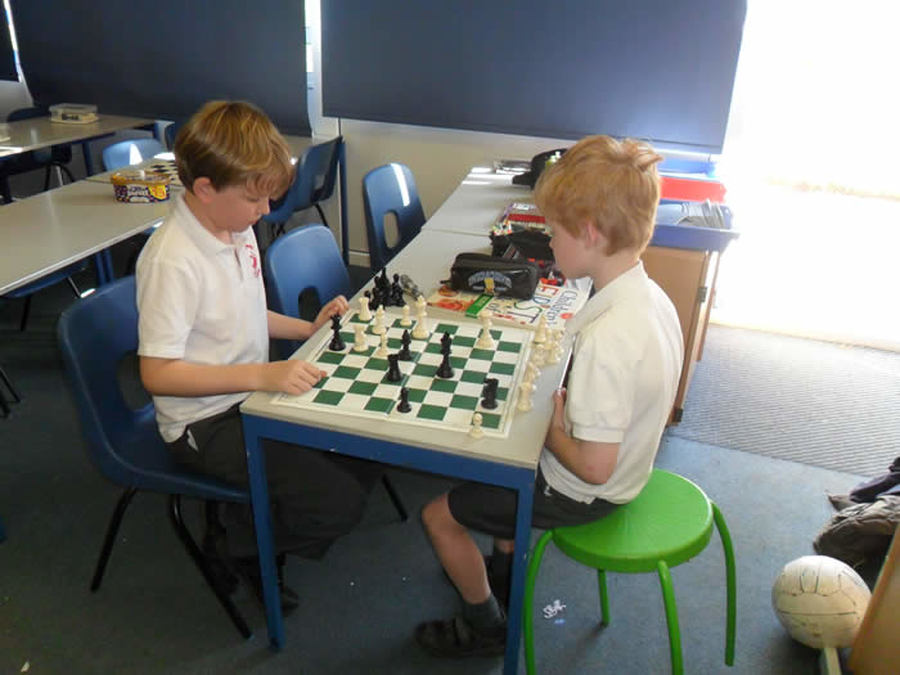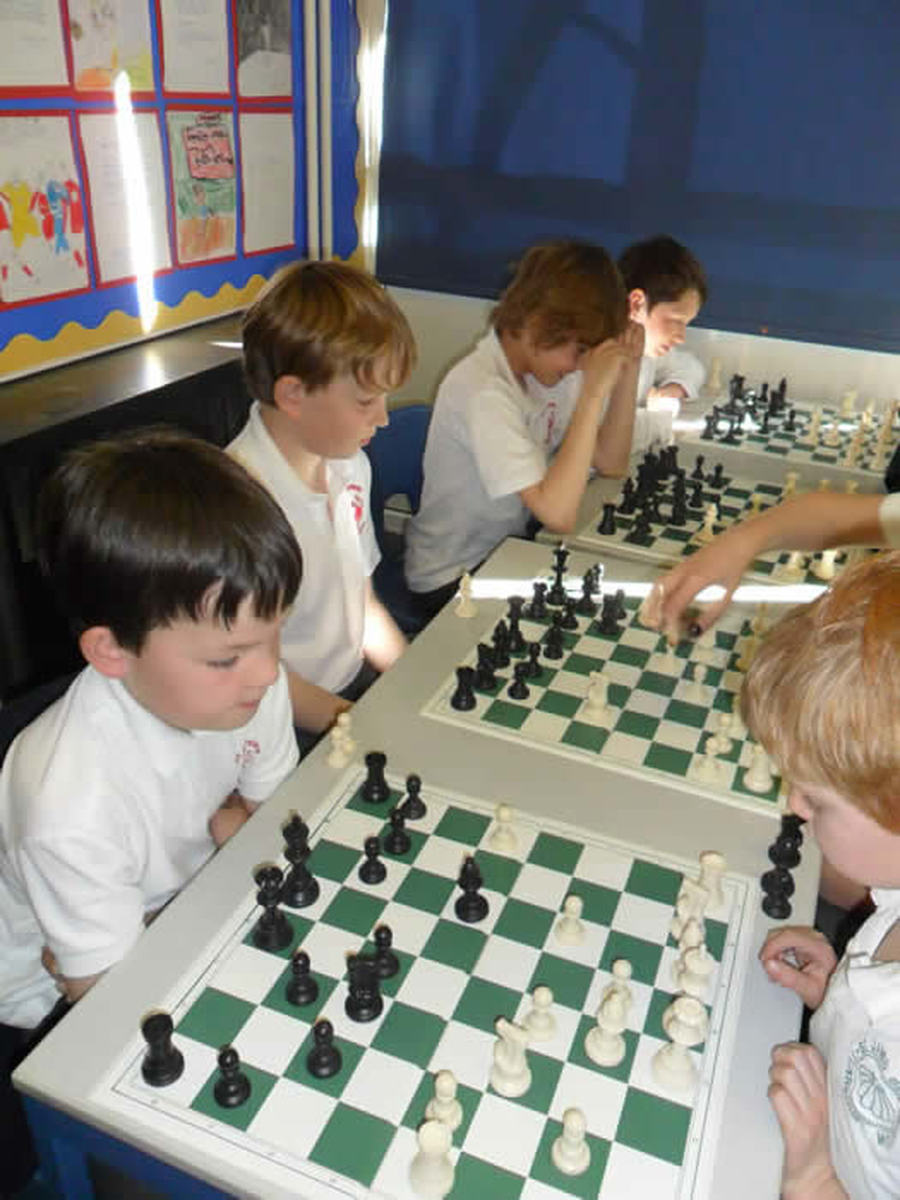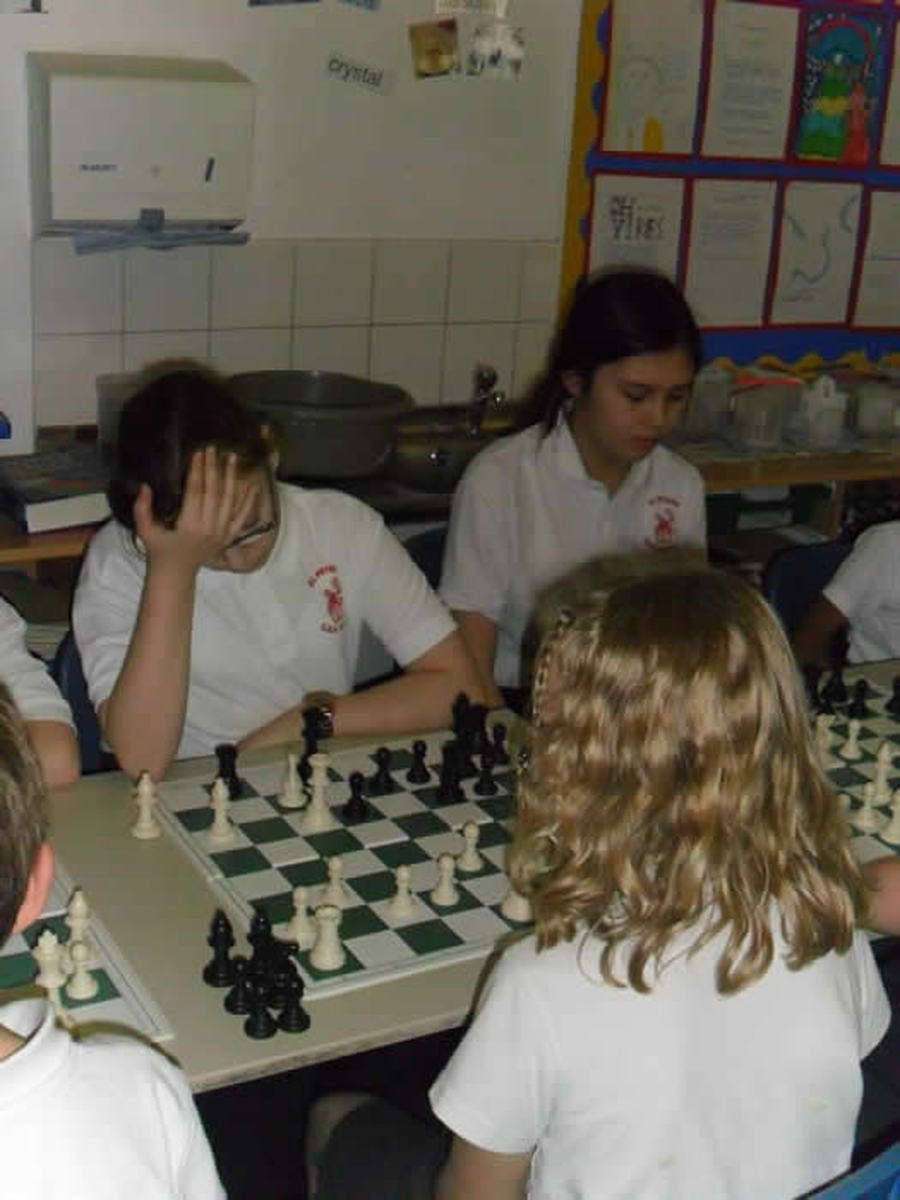 On Tuesday 27th March 12 children from St Peter's went to St James' Junior school to play a chess match. There was a great deal of excitement!
The boards were set out and the children allocated their board and opponent and Mr Fagg asked each pair to shake hands and start their game.
Two rounds were played and the results of the top 10 boards collated for the final score. It was incredibly close and in the end the final score was a draw - 10 wins each!
Well done everyone!