From Monday 17th - Friday 21st June it was Maths Money Week at St Peter's. The aim of this week was to encourage the children to think about spending and saving as well as budgeting their money. Each day 'The Bank of St Peter's School – BOSS' has opened for business, led by Isaac our bank manager, and every child in the school has visited the bank with their bank book to get £1 virtual money stamped into their book by our appointed cashiers Tallulah, Bailey, James and Hannah. The children have then had to make a decision each day whether to save or spend their money – aided by our money characters created for the week – Spending Spencer and Savings Sid! Tempting them to spend their money have been stickers; sweets; a pass to sponge their teacher; a pass to wear their own clothes today; and finally a pass for 30 minutes extra Golden Time to take place next week. Each of these items cost different amounts and it would not have been possible for every child to purchase everything so important decisions had to be made.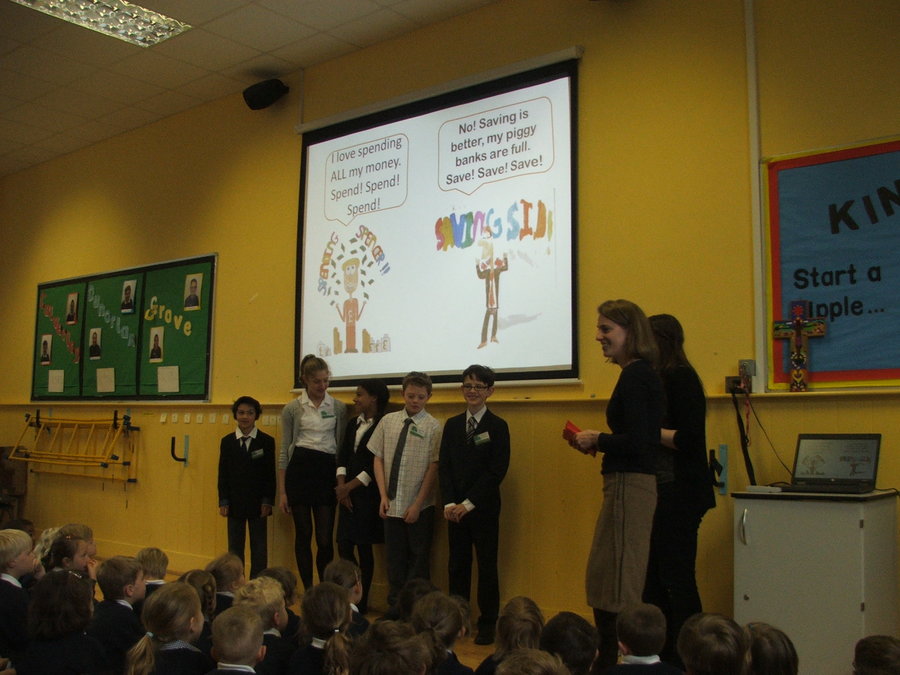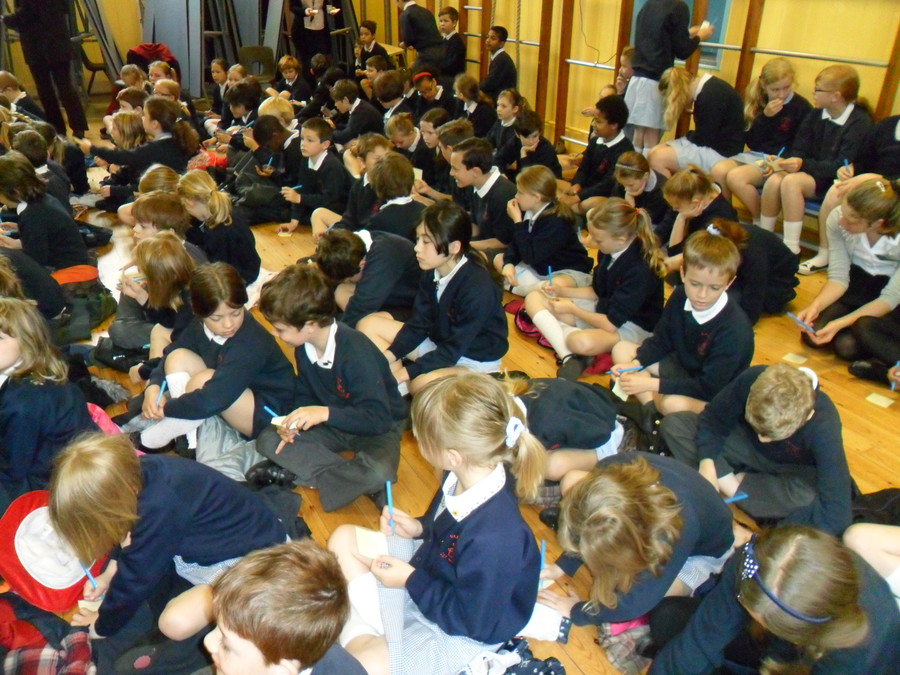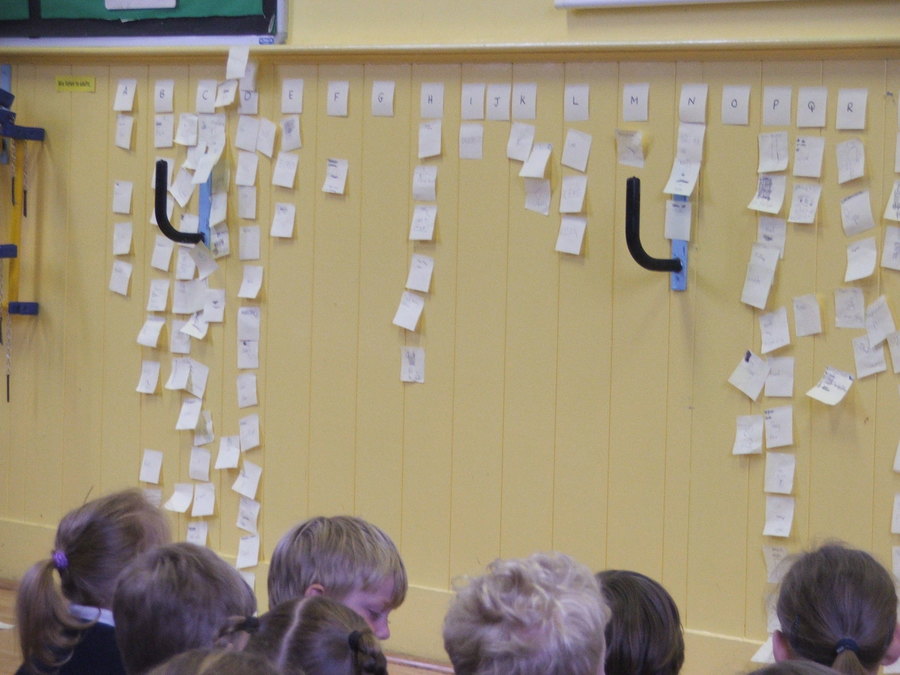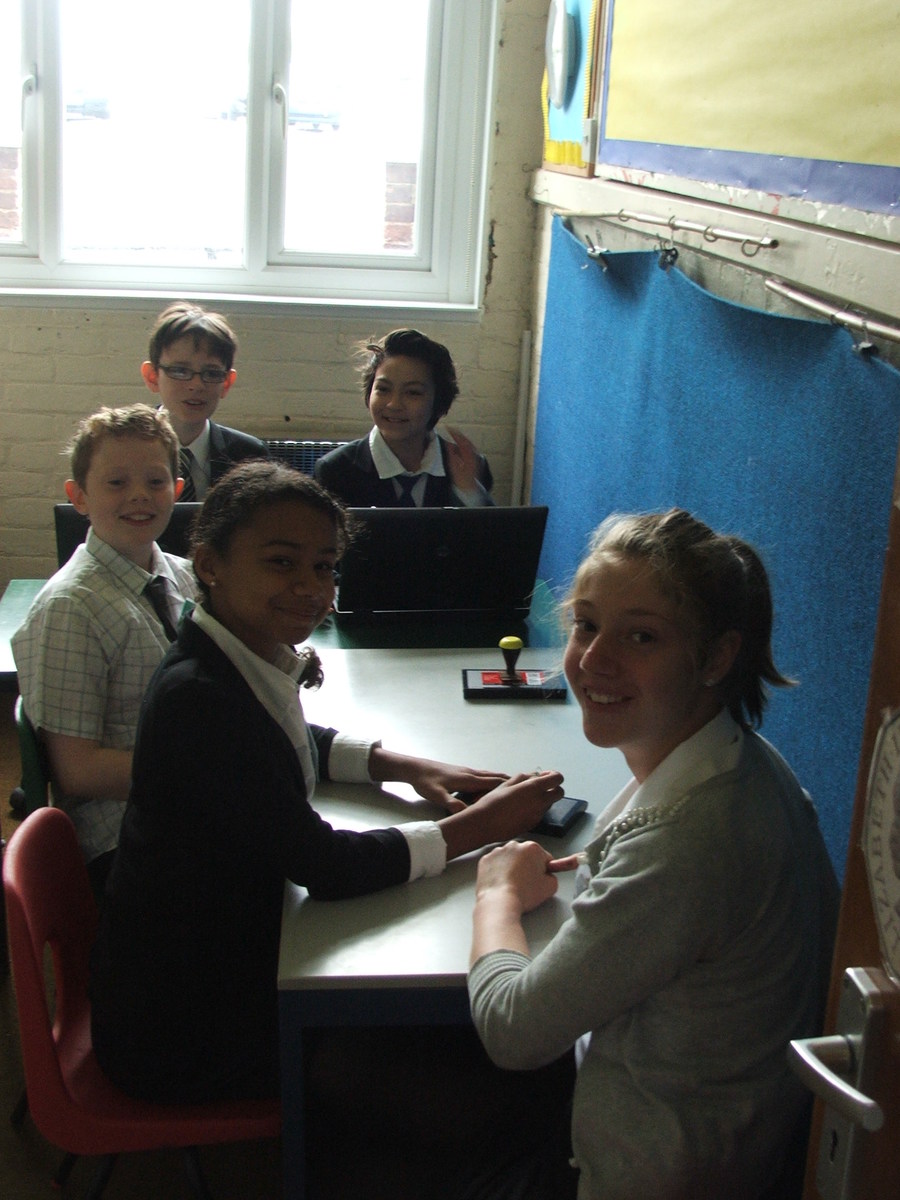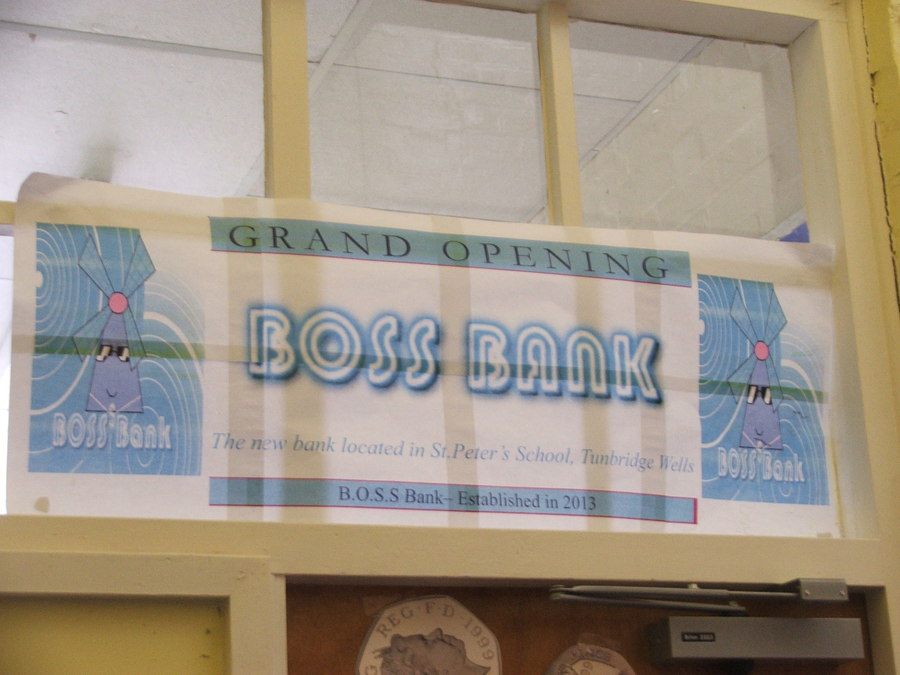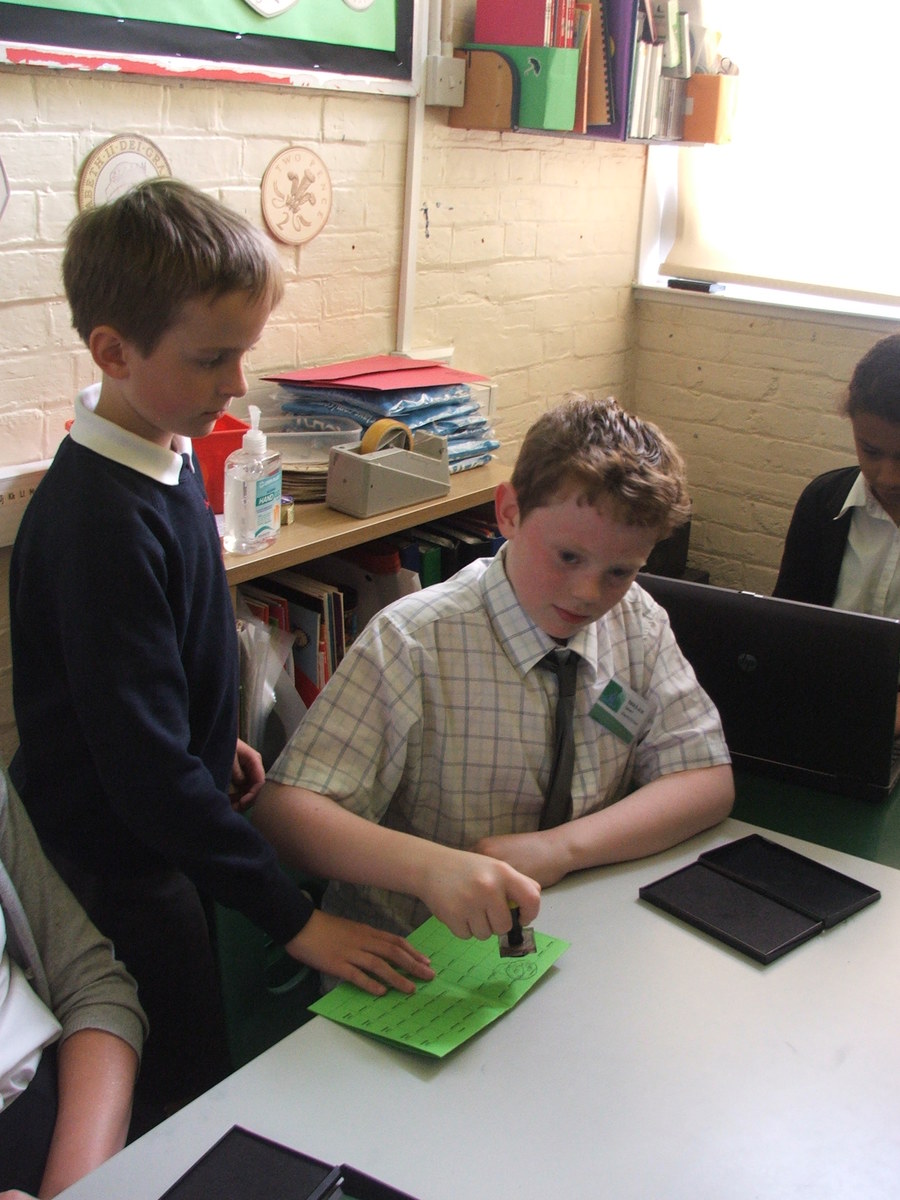 Each day our bank staff have calculated statistics on that day's trading. For example 25% of Jupiter; 24% of Saturn; 37% of Earth; 33% of Pluto and 60% of Mars class chose to buy a pass to throw 2 very wet sponges at their teacher!
For the children in Saturn and Jupiter there has been additional opportunities to practise their Maths skills – if they didn't spend their money each day they earned 10% interest on it and they were also tempted on Thursday by the loan company to borrow an additional pound but with 100% repayment interest!
In addition to this the children worked in the afternoons on creating their own Money games – focused on adding amounts (Mars class); finding change (Earth and Pluto class); and calculating percentages (Saturn class).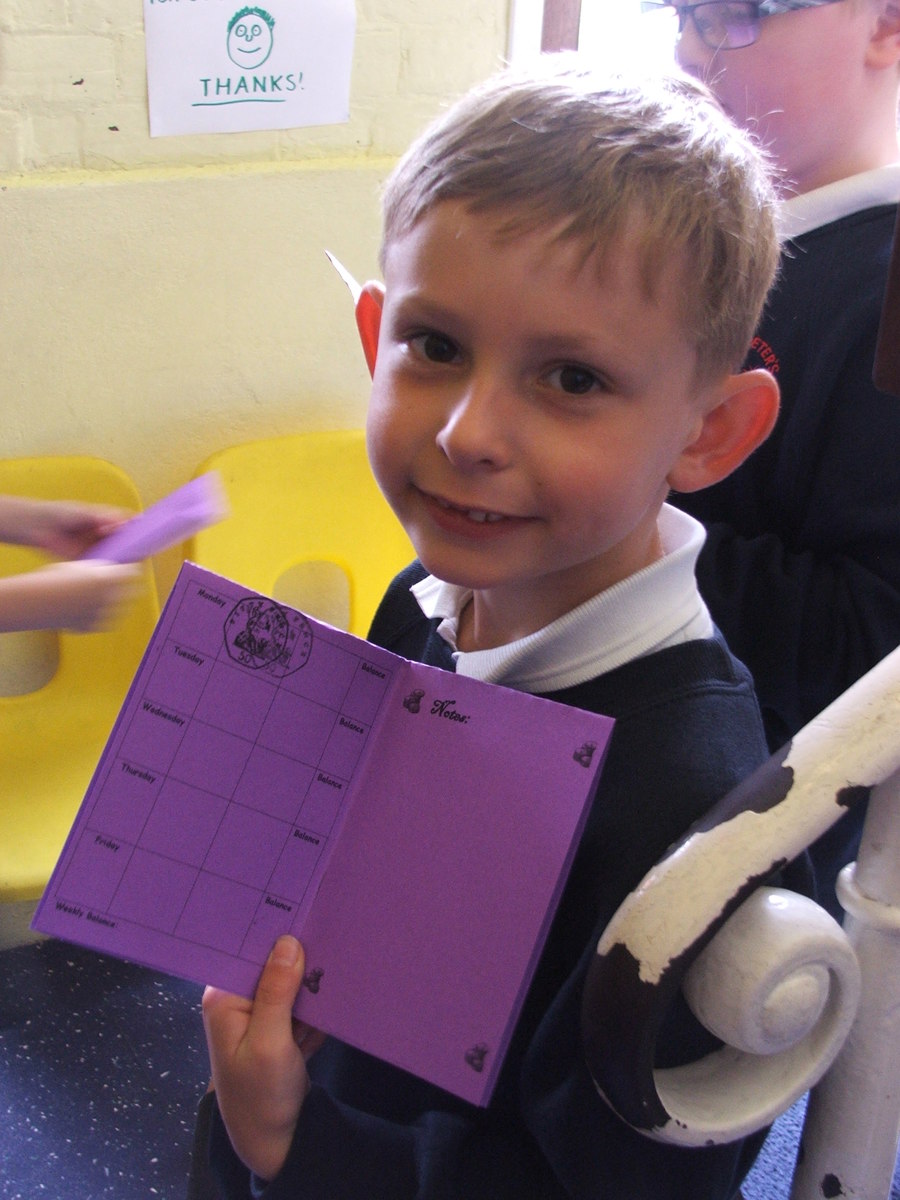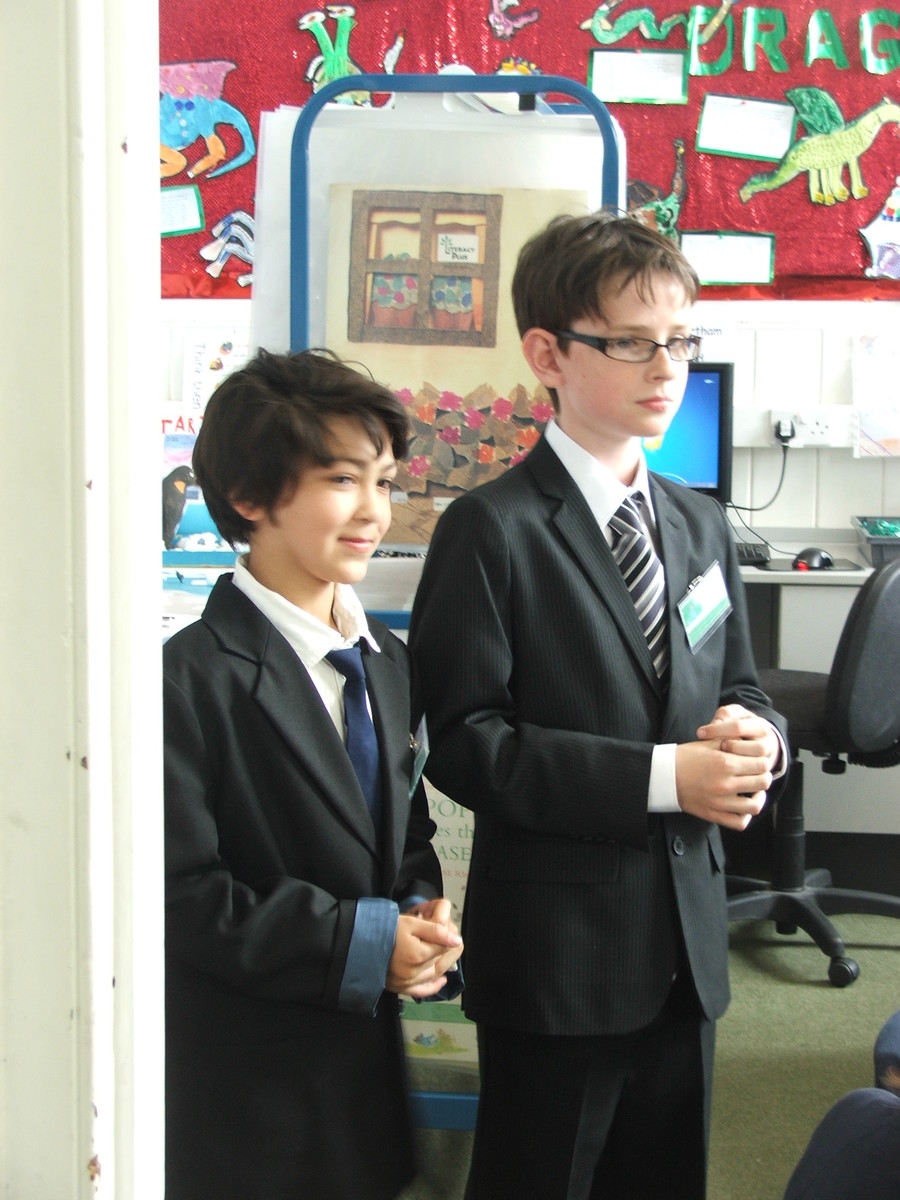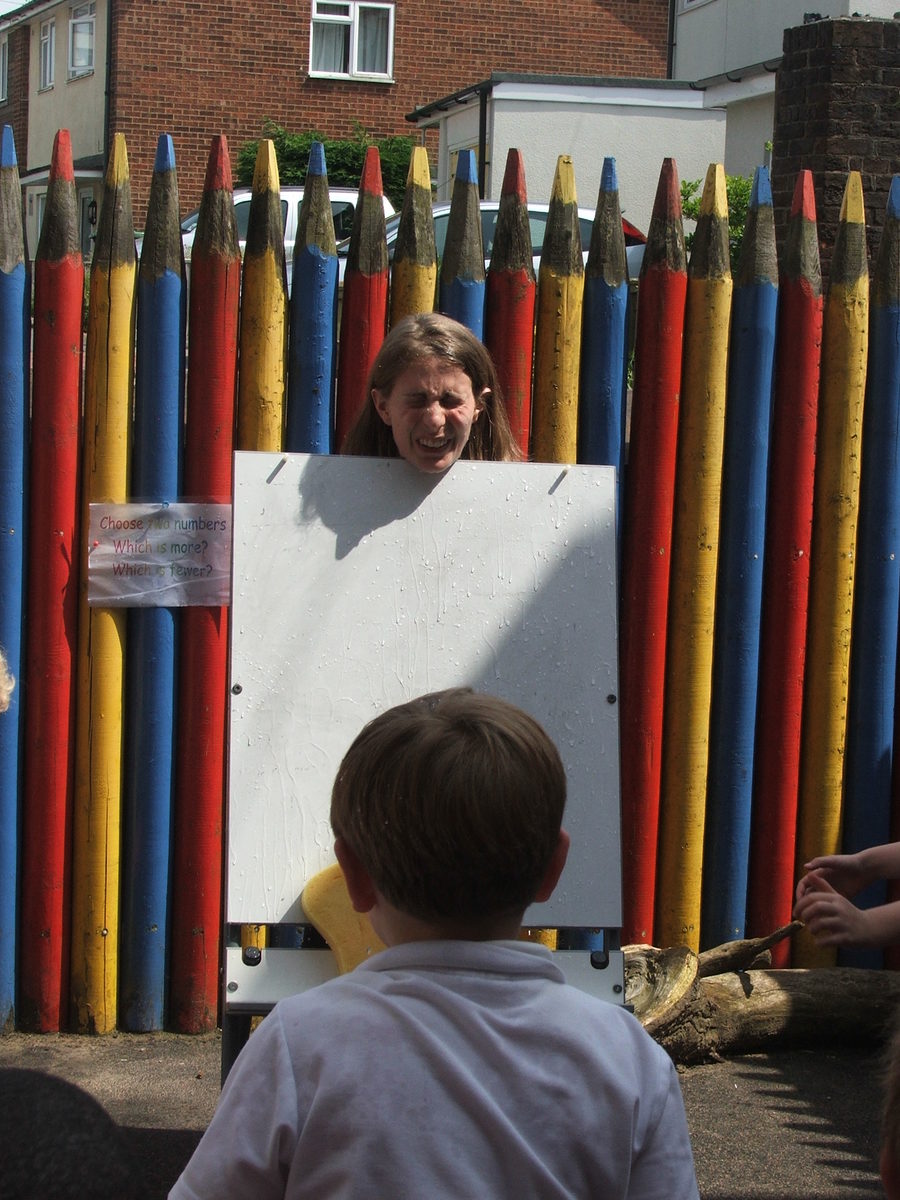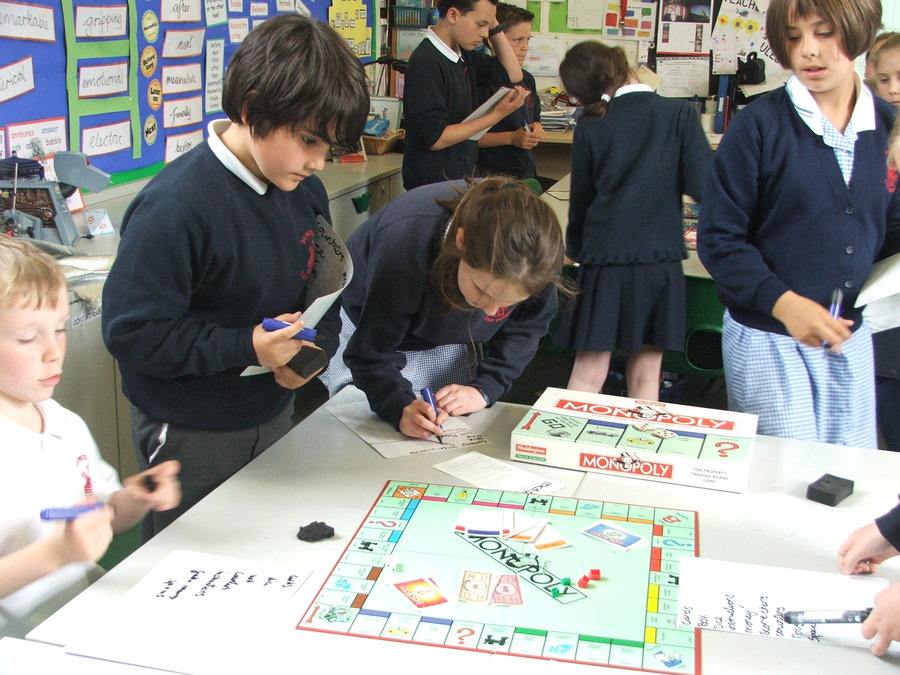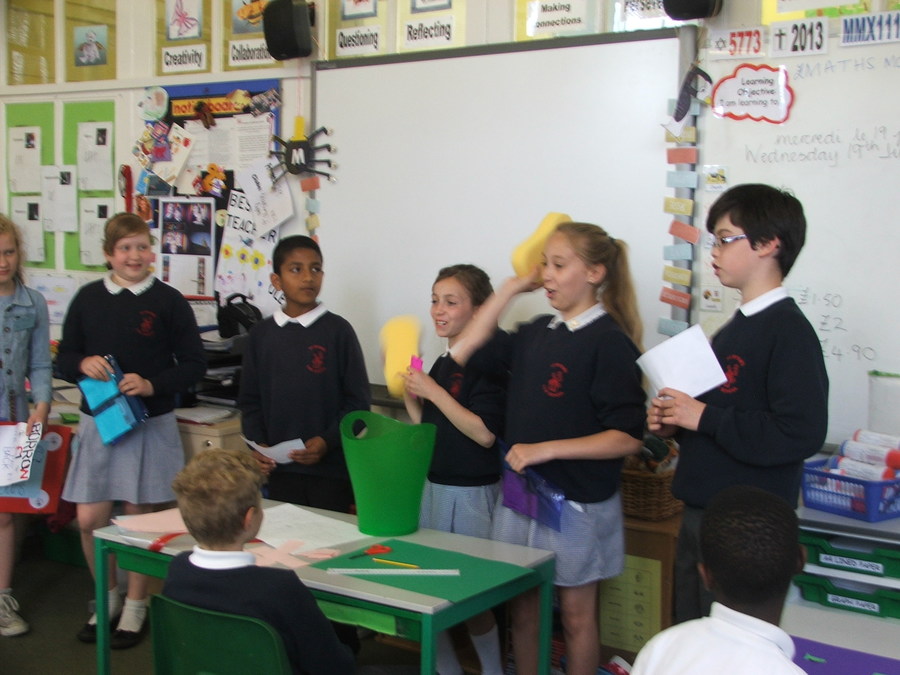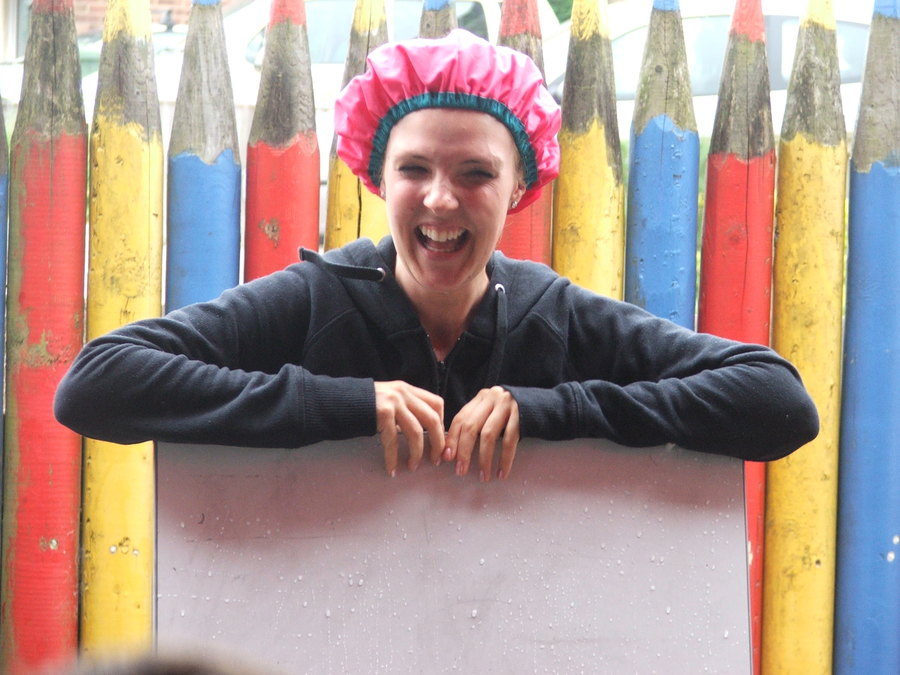 The children have had lots of fun this week at the same time as learning important lessons about buying and spending and budgeting. "In my opinion Maths Money Week was the best week ever!"
A quote from the bank staff: "We have really enjoyed the week – having gone through a strict application and interview process to win our jobs; we have learnt lots and have worked really well as a team." Having been in school by 8.15am every day several of them are looking very tired! Thank you Isaac, Hannah, James, Bailey and Tallulah for all of your hard work!
Thank you also to Mrs Jenner and Miss Fisher who organised this week alongside Miss Howell and lots of the children in Jupiter Class.