Harvest Festival
All classes did an amazing job at this year's Harvest Festival. Thank you to everyone that came along to watch, it was excellent to see such a crowded church. We hope you all enjoyed watching St Peter's Harvest Festival.
Below you can see Saturn Class hard at work painting their poster for the Harvest Festival.
When the festival started, we had a lot of variety from the classes on what they presented.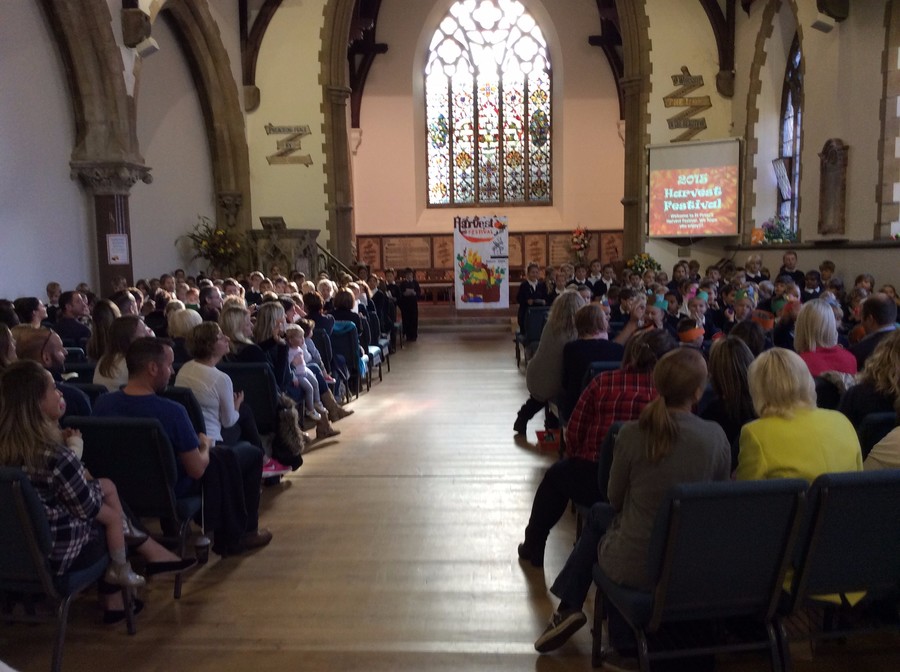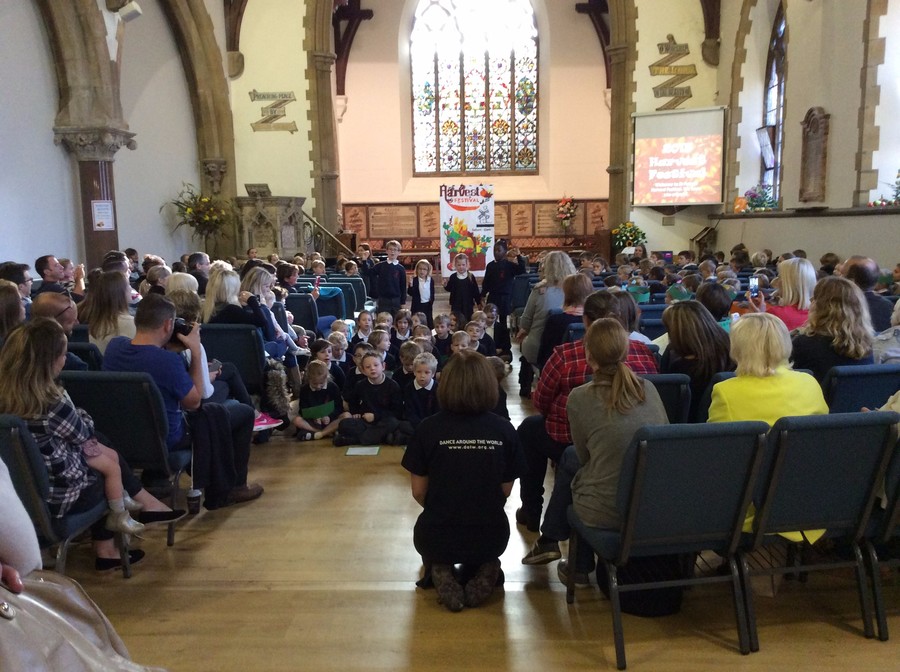 Mars Class beautifully sang a song about Mr Scarecrow.
Pluto Class sang a catchy song about thanking the lord for all type of food. We especially liked the chunky cheese part.
Earth Class did a fantastic poem telling us everything that grew in the world that God made.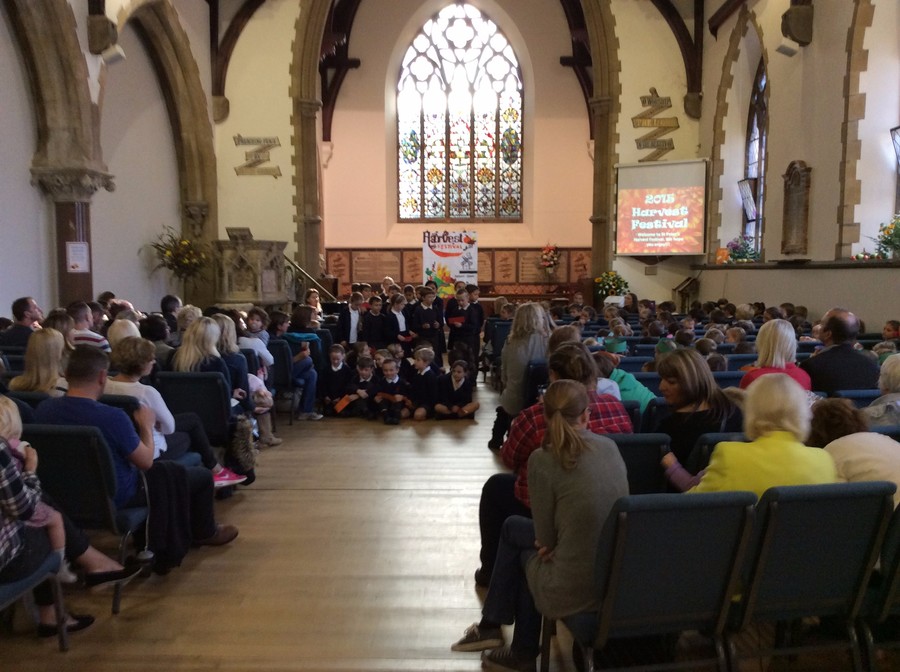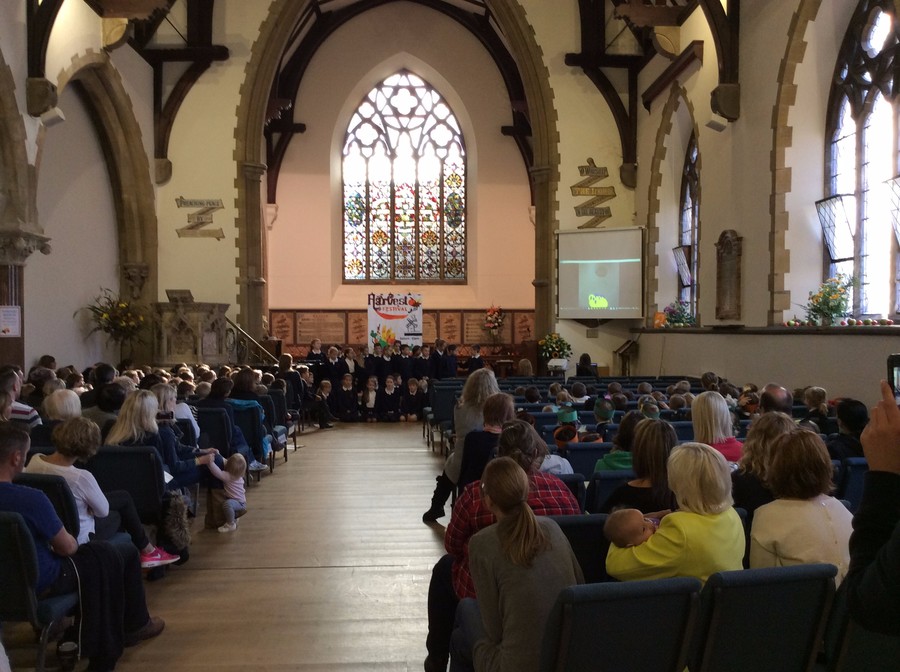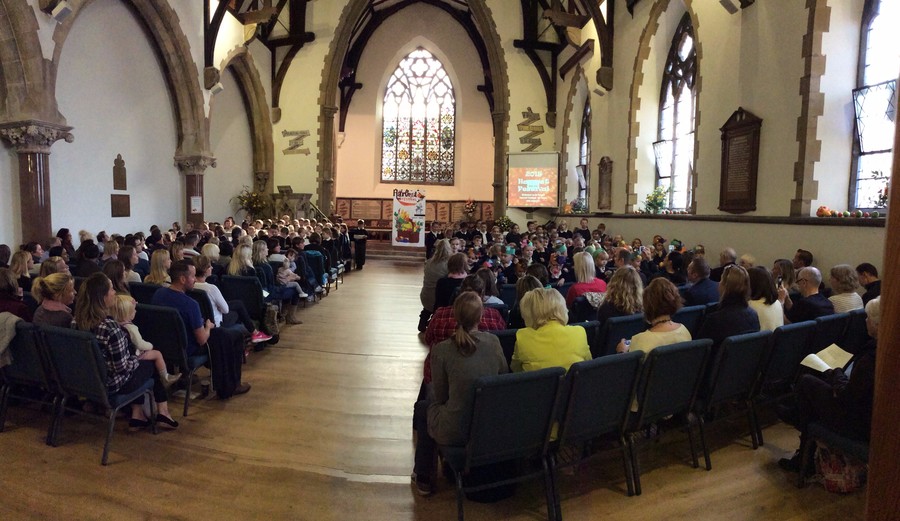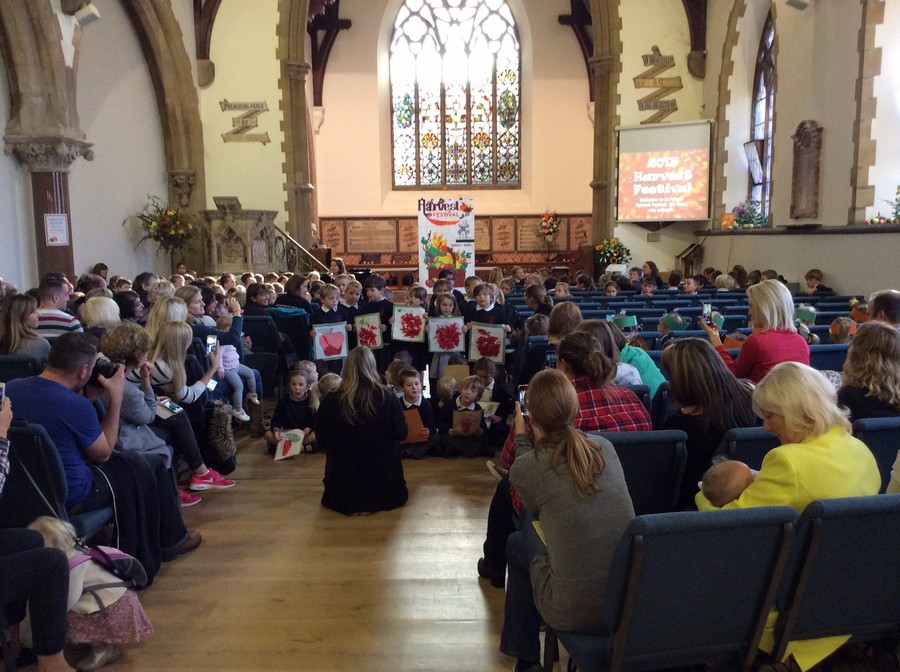 Saturn Class wrote their own three line poems about harvest and painted their own harvest picture (You can see this at the back of the church).
Jupiter Class wrote their own psalms and used Imotion to create their own videos on the IPads.
Click here to return to the Digital Leaders' home page