Christmas Lunch at St Peter's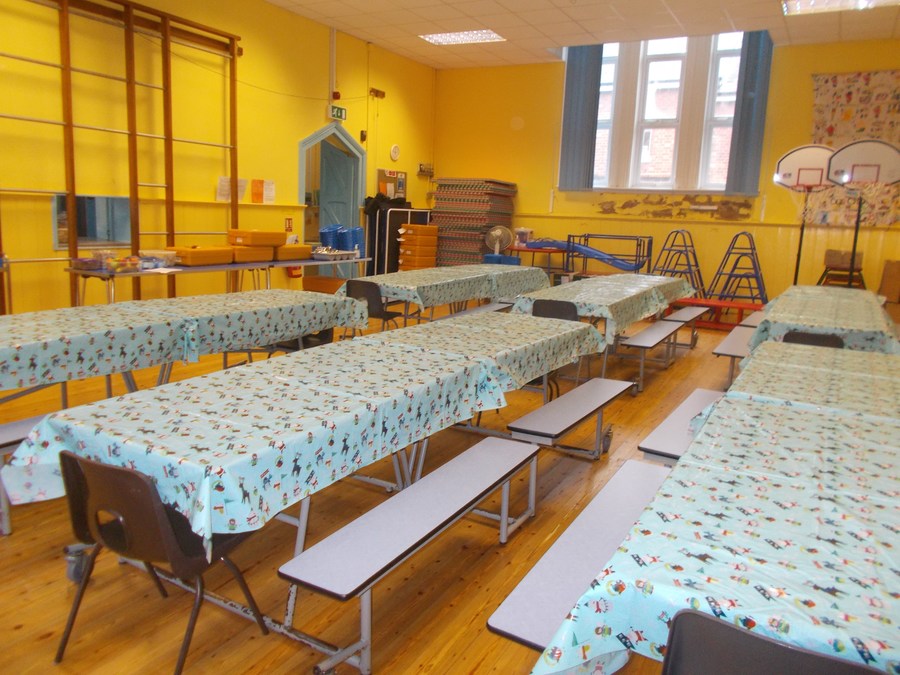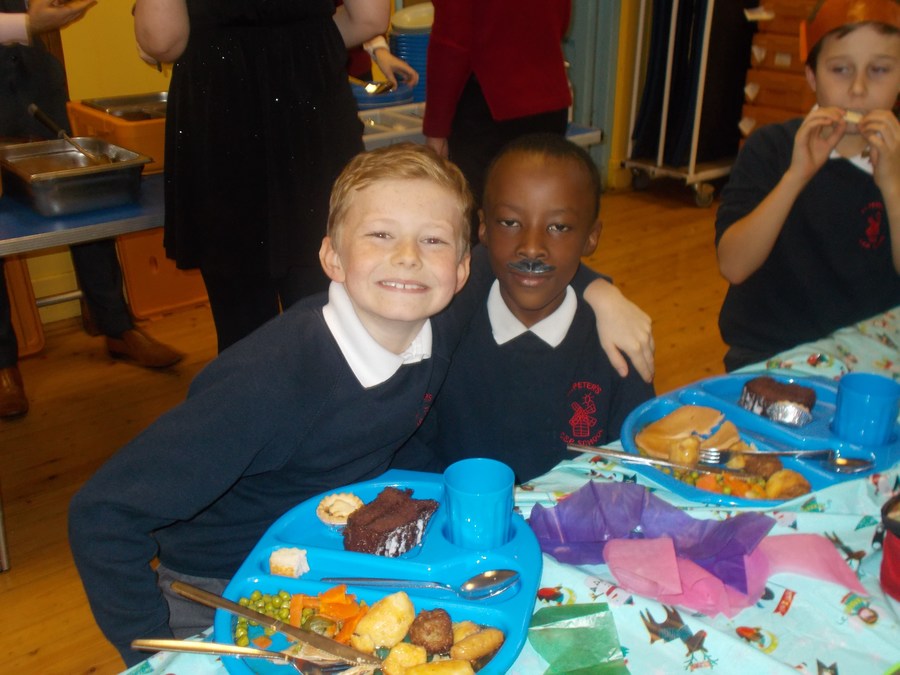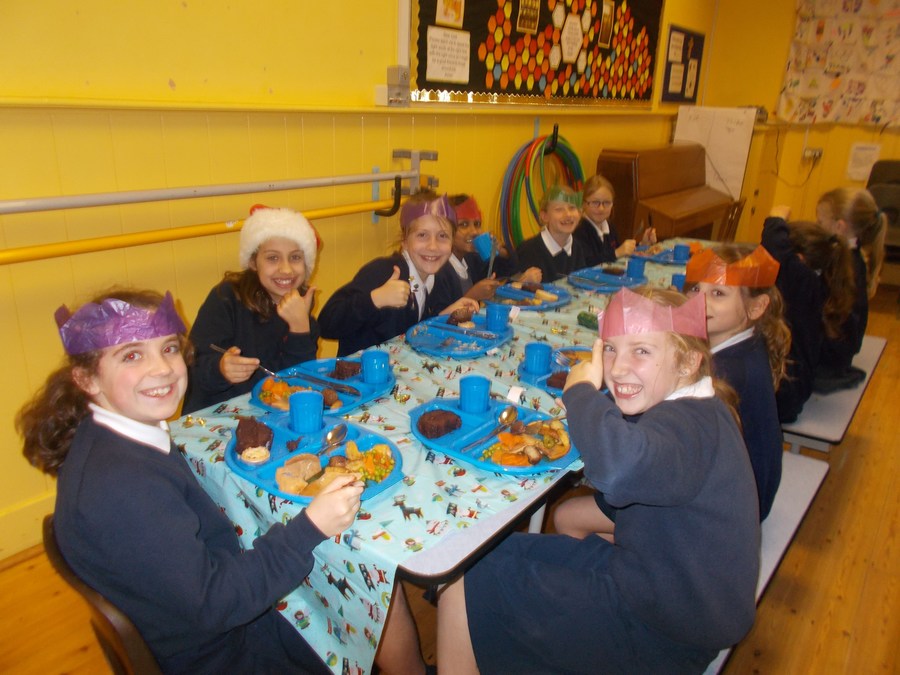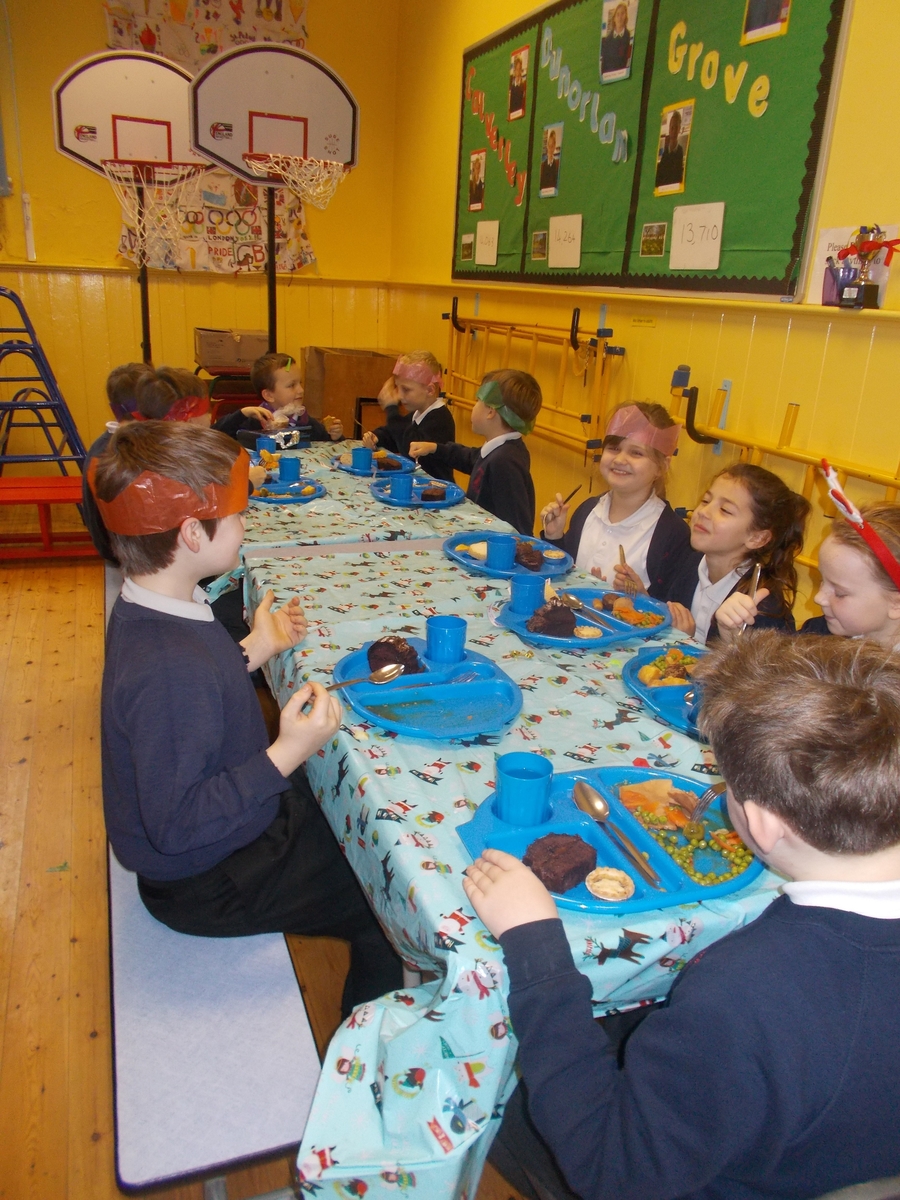 0n the 16th of December 2015 St Peters had their favourite meal of the year! They had their Christmas lunch, thanks to Zebedees Lunch box.
All of the children went to the school hall and enjoyed an amazing Christmas meal with delicious food and Christmas crackers! These were filled with great jokes and tiny presents.
Luckily we had some extra helpers to help with all of the extra children having school dinners. All of the teachers and teaching assistants put a special Christmas table cloth on the tables and served us our lunch. They even had a special Christmas lunch of their own.
Thank you to the teachers and Zebedees for a great Christmas lunch. We had lots of fun!
Written by Jess and Madeleine.