Tunbridge Wells Primary and Secondary Schools' Olympic Torch Relay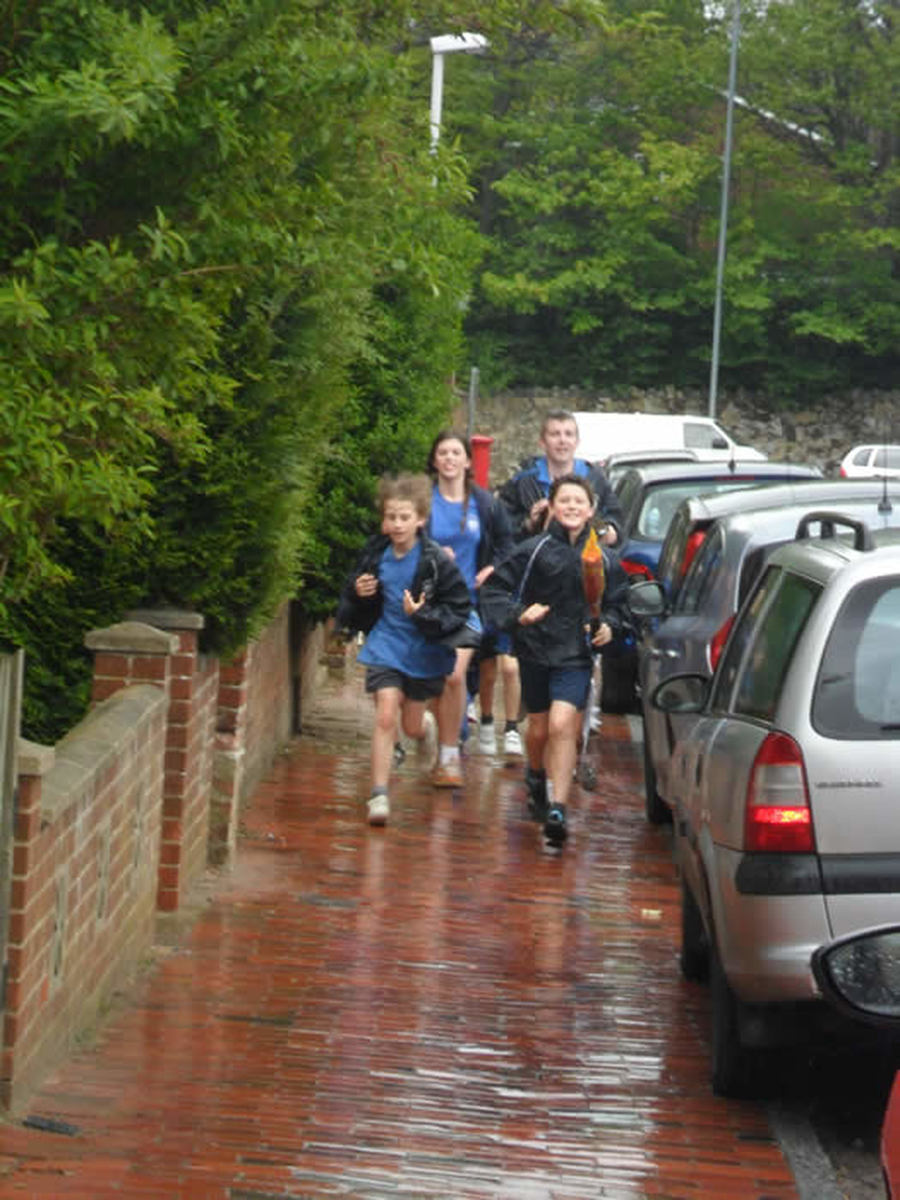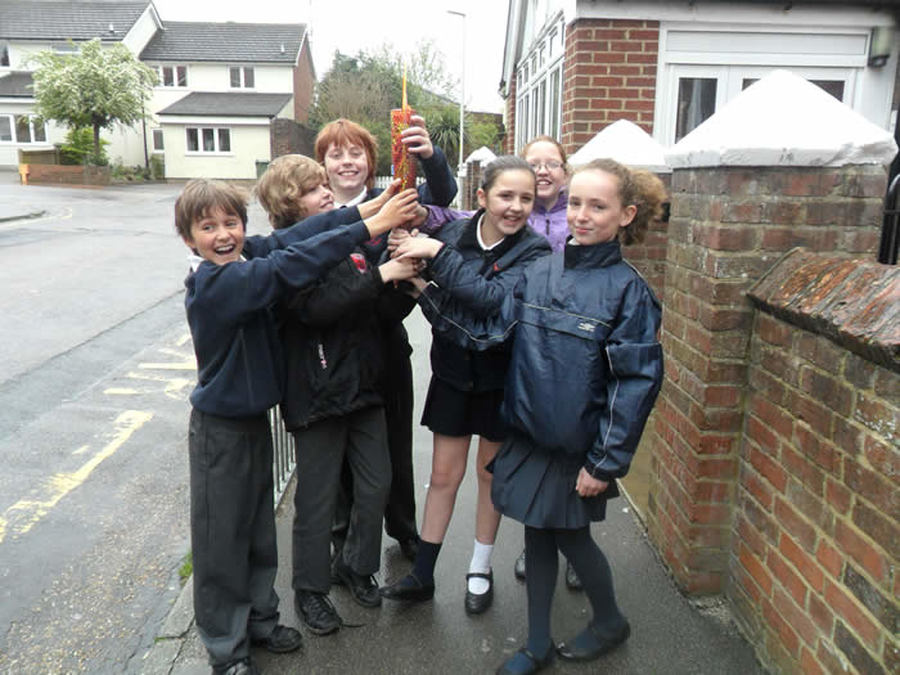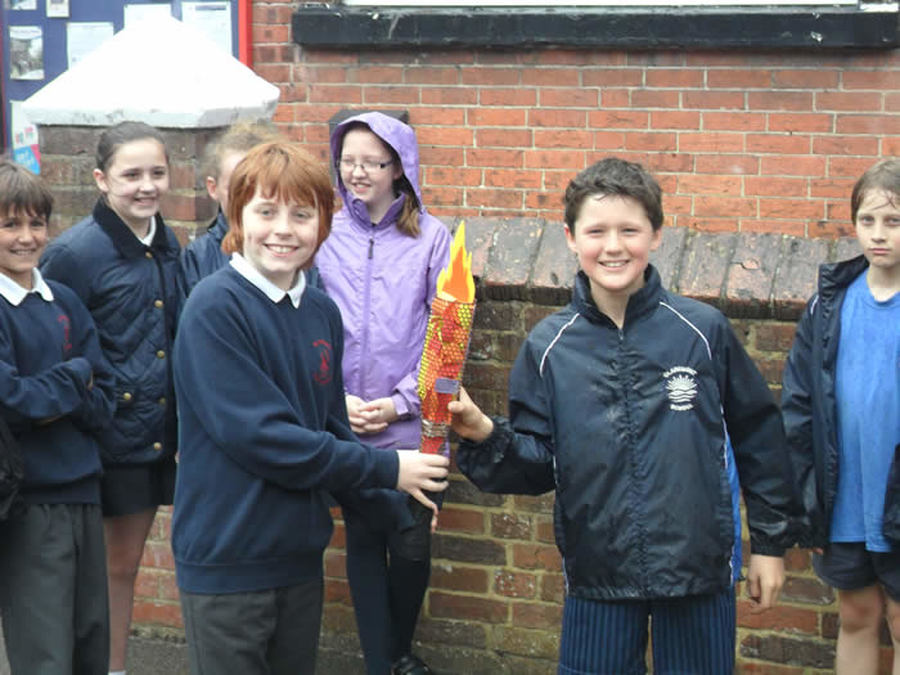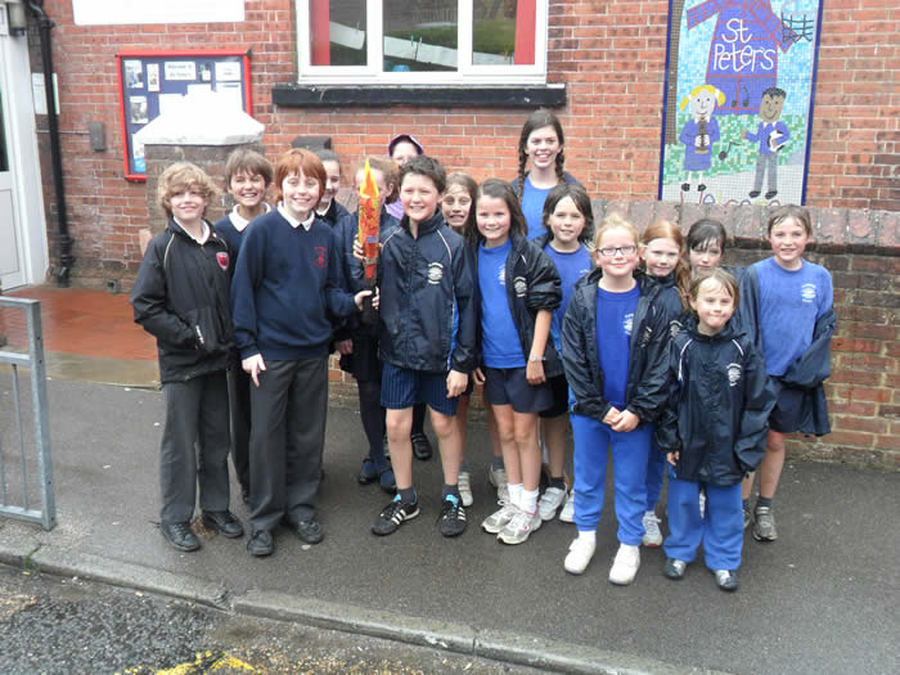 Through the rain and cold ten children from Claremont Primary School came running up Windmill Street holding the Olympic torch aloft! This was then handed proudly over to the St Peter's Olympic committee.
This was part of the Tunbridge Wells Schools' Olympic Torch Relay which is being passed around each of the primary and secondary schools in the town before being presented to the mayor in July.
The torch, made by some students at Mascalls Secondary School, was in school for a couple of days before been run to St James' Infant School last Friday by the Olympic committee.
The children and the torch were given a great send-off from our Friday Celebration Act of Collective Worship and they ran out of the hall accompanied by our current music – Chariots of Fire!