Chess Tournament
On Wednesday 10th July, St Peter's, Claremont, St James', St John's and St Barnabas competed in an individual player's chess tournament at St John's School. More than sixty children took part in six chess matches over the course of a three hour period with many of the games being very tense.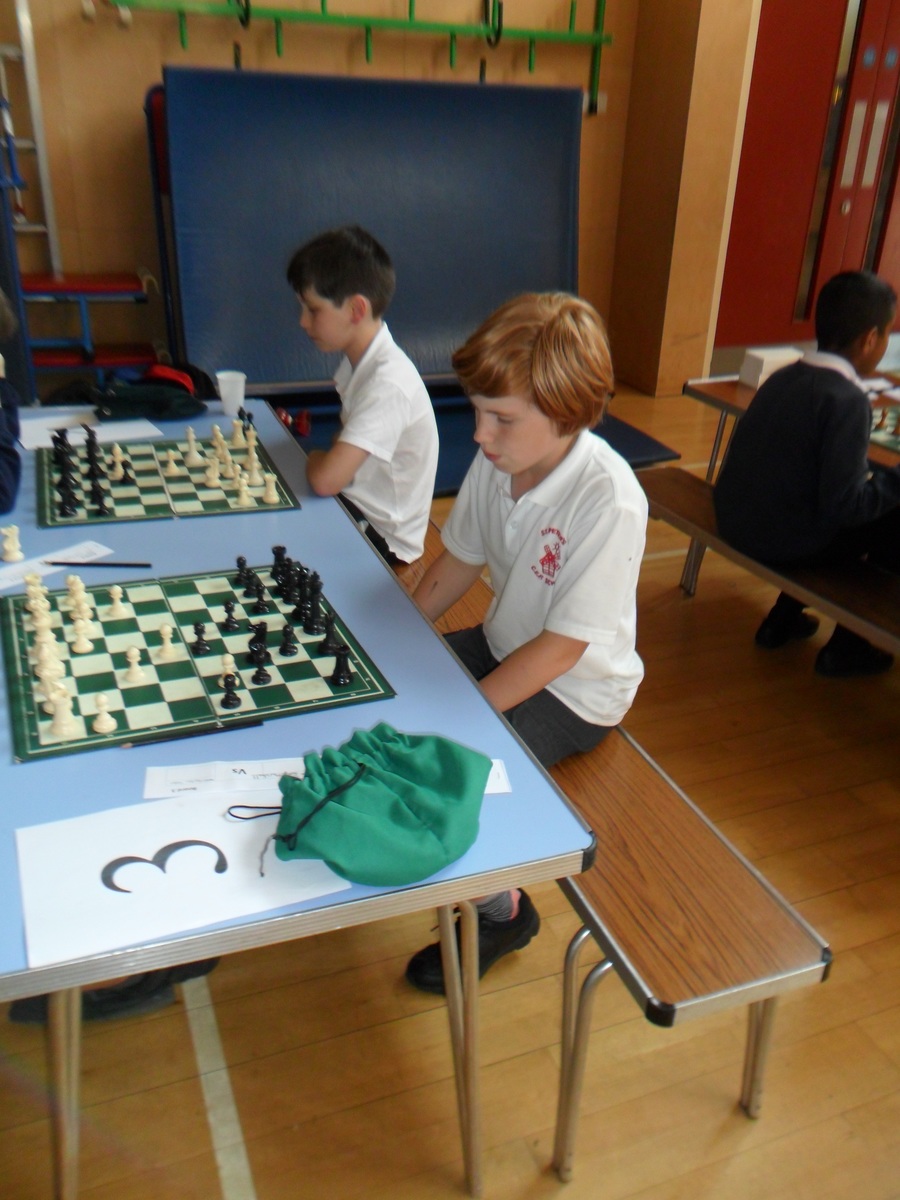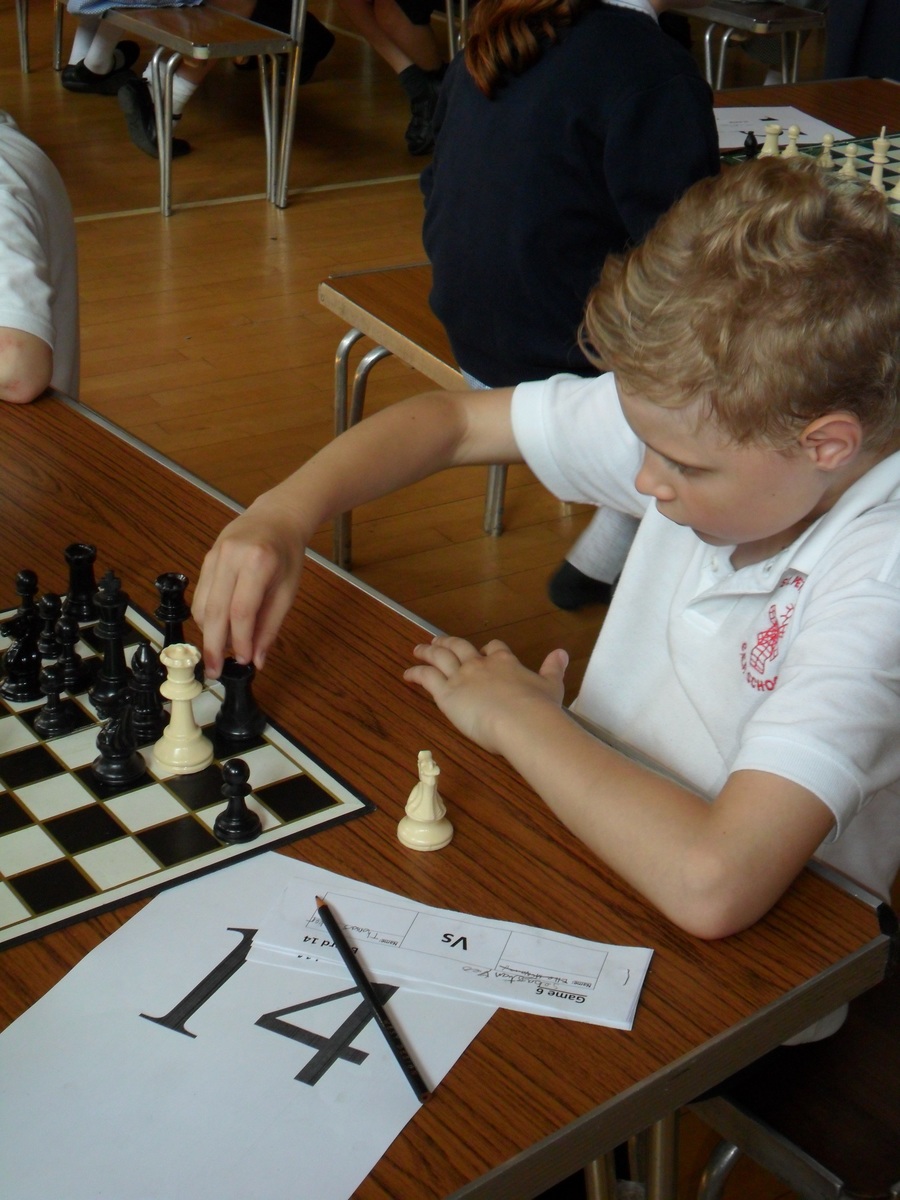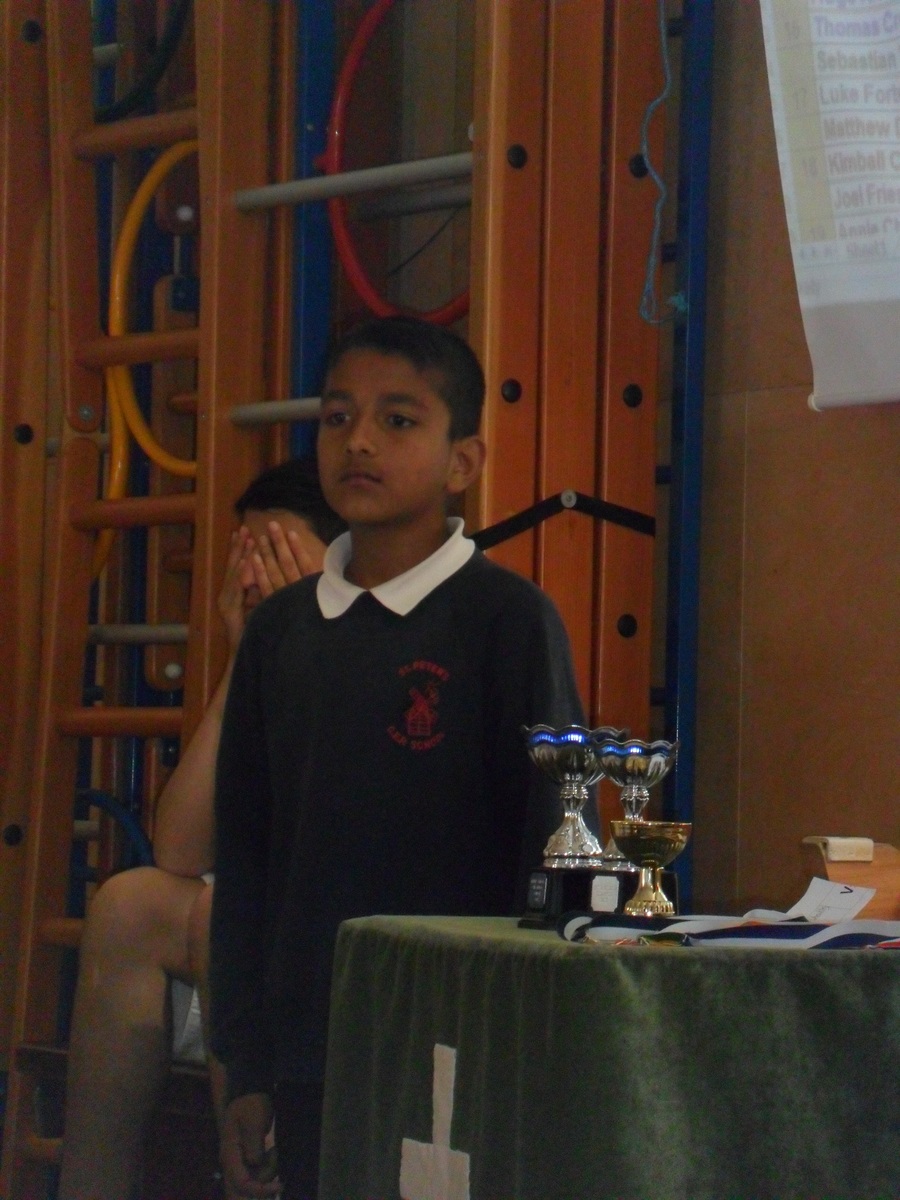 At the end of the afternoon the scores were added up and the winners announced – St Peter's were champions!
Ananda was awarded the 'best player' trophy and Giselle shared the 'best girl' trophy with a pupil from St James'. Jake also won a medal for coming fourth out of all of the competitors.
It was a fabulous afternoon of chess and a stunning victory for St Peter's!