Visit from the school charity - CLAPA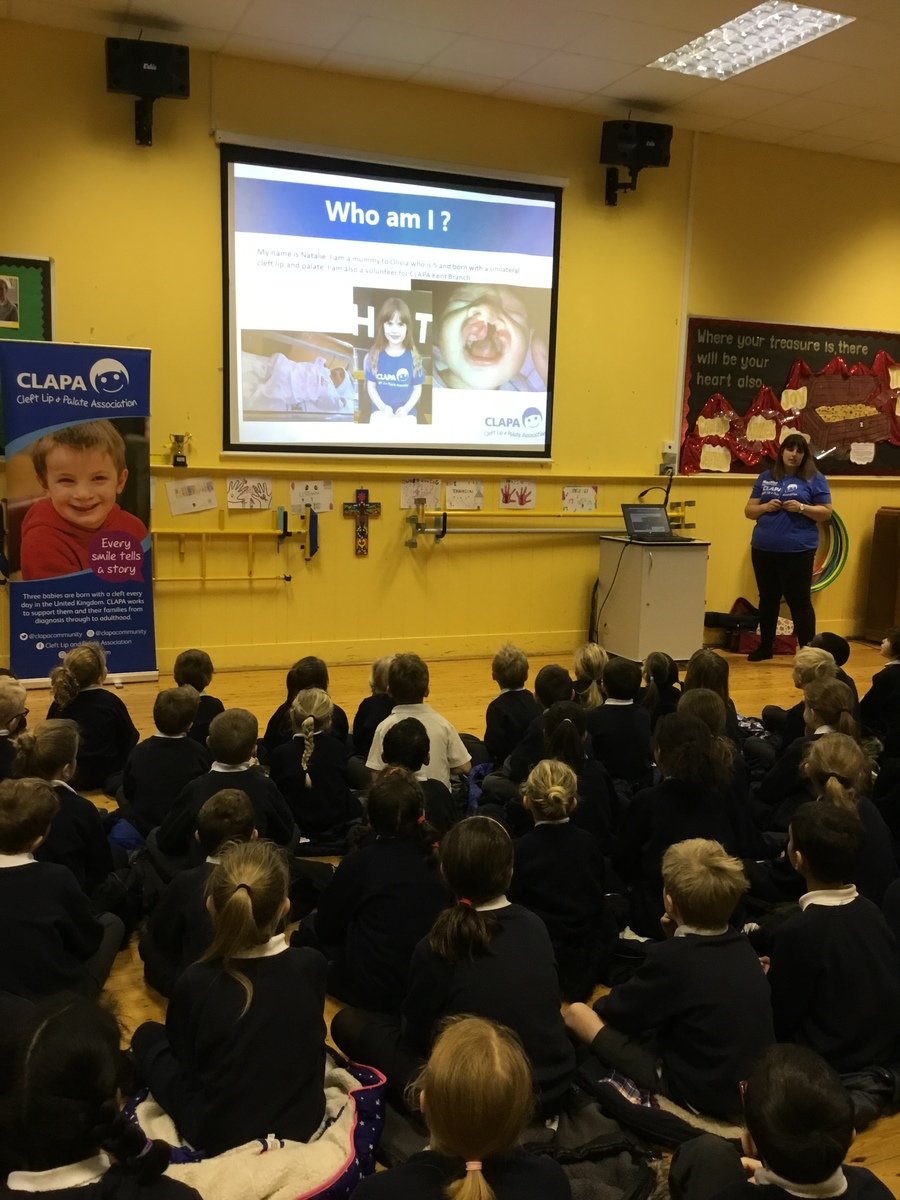 Natalie Bruce, a volunteer from CLAPA (our school charity) came in to school and told us about how we can help CLAPA and the difference it can make. She showed us a slide show of lots of people they have helped and how they helped them.
As a small charity fundraising means a lot to them so that's where we come in. CLAPA provides vital services to hundreds of families across England. 1 in 700 babies are born with a cleft lip or palate. Our money can help change lives!
We have already donated £306.73 to CLAPA from collections at our Christmas performances and services and we look forward to organising other fundraising events throughout the rest of the 2018-19 school year.
By the School Council